Greetings to all!
Well the snow and cold weather made it easy to decide how to spend the last couple of days in London.  No worries with us, we loved discovering old and new alike.
Among the biggest surprises was our first visit to the new British Library where we spent the better part of the morning exploring Treasures of the British Library.  This room included original written documents by William Shakespear, Leonardo de Vinci, Jane Austen, Chaucer, the Magna Carta.  Original illustrations in religious books including a King James Bible, a Quran, a Torah and several more.
The audio room included original recordings of Alexander Graham Bell, Thomas Edison, Florence Nightingale and dozens more.
The music section included original music written by Mozart, Beethoven, Handel, The Beatles and dozens more.
The good news is it's free, the bad news NO photos are allowed.  Anywhere!
The National Portrait Gallery
It has been years since we visited this monument to British history.  The paintings are better than ever.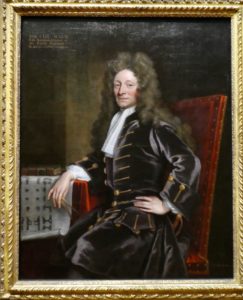 Our last stop was the Victoria and Albert Museum.  We chose the Decorative Arts Section because we wanted to see the display of 14th and 15th century artifacts.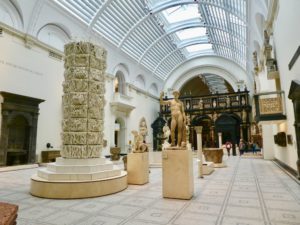 Yesterday was a travel day.  It was a long daytime flight.  The good news the flight was smooth and uneventful.  Upon landing the sun was out and the temps were in the 60s.
This morning Jim plowed through a mountain of mail while John dealt with a mountain of laundry.  What a difference a day makes!
THANKS to EVERYONE for your friendship and kindness.
Best wishes to you all.  Be safe!  Much Love,
J& J