Greetings to all!
This is the beginning of day three on our return to San Francisco.  Our apologies for the lack of posts.  After the scenic country roads of Wisconsin, our route takes us along I-80.  A hectic route with thousands of trucks of all shapes and sizes.  Unbelievable "over sized" trucks with massive cargo loads.  Large numbers of under skilled drivers have made for tense driving.  While the freeway conditions are generally good, two lanes in each direction seems sorely inadequate for the traffic load.
It is just 6 AM local time and pitch black outside.  The long days of summer seem to have disappeared overnight.  Hopefully this will self correct as we travel into Mountain Time today.
In the mean time, here is a quick update on sites along the way.  We started in Hartford, WI with our first stop for breakfast in the state capital of Madison.  A charming town that we will explore more next time we are at the lake house.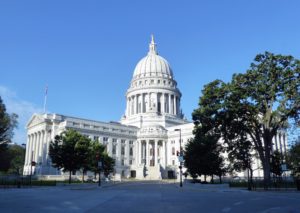 Our next stop was Dubuque, the oldest city in Iowa, founded by French miners in 1788.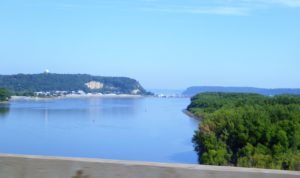 After a night in Des Moines, Iowa, Omaha Nebraska was our next stop.  Omaha is no longer the home of massive stockyards.  Today the downtown area is revitalized by its old warehouse district and proximity to the Missouri River.  It is now filled with trendy restaurants, shopping and loft apartment/housing.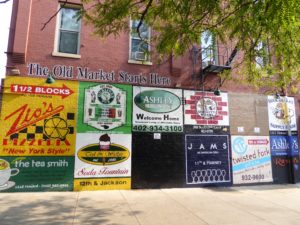 Lincoln is the state capital and home to the University of Nebraska Cornhuskers.  In close proximity to University's stadium is the cities old warehouse district.  Now an active center for shopping, dining and new housing.  We had a really good Indian lunch at a place called The Oven.
More from Kearney, Nebraska and Laramie, Wyoming soon.