It was a great day of exploring in Florence again today.  The weather has cooled a bit and crowds seemed lighter.  It was a 4 mile walk.
This morning we wandered to the Oltrarno neighborhood, the South of the Arno neighborhood.  It's less touristic, with lots of local uncrowded restaurants and feels more authentic than the tourist areas.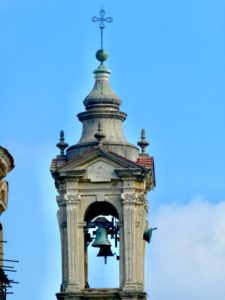 A visit to the south side of the river is not complete without a stroll along the Arno River.
Tomorrow we scheduled a full day tour to Siena, San Gimignano, Monteriggioni and Chianti.  We rarely book such events.  It seems a good way for us to see a lot given our limited time in this area.