Sauvage/Wild
Let's be clear right away. This is the story about mostly professional gay men who sell themselves to others as prostitutes in Strasbourg, France. It's the product of French Director Camille Videl-Naquet and was nominated for Best Picture at the French version of the Academy Awards.
The lead character is played by the very talented Felix Maritaud, whose performance single handedly carries the entire production. It's gut wrenching to watch and is not suitable for audiences other than mature adults.
That said, it's beautifully filmed, with some touches of hopefulness and optimism. Overall, however, it spends entirely too much time on the underbelly. The ending is a surprise.
It's not rated. It's listed as a Drama. The run time is 99 minutes. French with English subtitles.
Rating 
Summary
Sauvage (August 29, 2018)
Leo is 22 and sells his body on the street for a bit of cash. The men come and go, and he stays right here... longing for love. He doesn't know what the future will bring. He hits the road. His heart is pounding.

Nicolas Dibla
Role: Mihal
Philippe Ohrel
Role: Claude
Jean-Pierre Basté
Role: Bookseller
Lucas Bleger
Role: Disabled man
Camille Vidal-Naquet
Director
Camille Vidal-Naquet
Writer
Jacques Girault
Cinematography
Ask Dr. Ruth

What a delightful contrast to our first film. It's the life story of Dr. Ruth Westheimer, from her painful childhood being separated from her parents, to her surviving the Holocaust, to her rise to fame as America's sex therapist.
Now in her 90's, still standing only 4 feet 7 inches, she is a spitfire. Her mind and spirit radiate uplifting energy through her thick German accent. Her contributions to the world transcend her 44 year career on television, radio, lectures and public appearances.
This film is also not rated. It's listed as a Documentary with a run time of 100 minutes. We feel this film is suitable for audiences of mature children and above.
Rating 
Summary
Ask Dr. Ruth (January 25, 2019)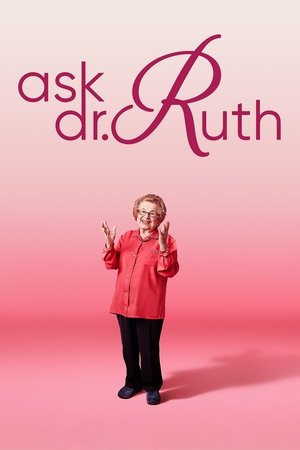 A documentary portrait chronicling the incredible life of Dr. Ruth Westheimer, a Holocaust survivor who became America's most famous sex therapist. As her 90th birthday approaches, Dr. Ruth revisits her painful past and her career at the forefront of the sexual revolution.

Ruth Westheimer
Role: Herself


Jessica Hargrave
Producer
Long Shot
This new release is both familiar and unique. Familiar because it's a familiar "Rom-com" format and unique because it is close enough to real politics to remind us of a variety of current events.
The acting is quite impressive. The plot is as believable as our current political events. Unlike our political events, the film does not take itself seriously. Consider this film one part heartwarming, one part satire, one part political quagmire and one part comedic fantasy.
This film is rated R for strong sexual content, language throughout and some drug use. It's listed as a Comedy running 115 minutes. We do not think it is appropriate for children.
Rating 
Summary
Long Shot (May 2, 2019)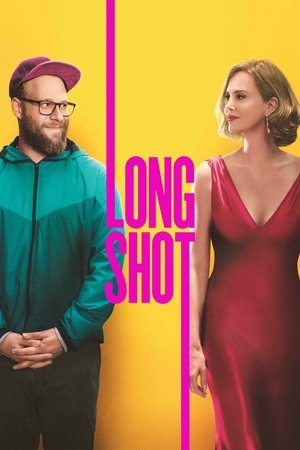 When Fred Flarsky reunites with and charms his first crush, Charlotte Field—one of the most influential women in the world. As Charlotte prepares to make a run for the Presidency, she hires Fred as her speechwriter and sparks fly.
Seth Rogen
Role: Fred Flarsky
Charlize Theron
Role: Charlotte Field

O'Shea Jackson Jr.
Role: Lance
June Diane Raphael
Role: Maggie Millikin
Bob Odenkirk
Role: President Chambers

Andy Serkis
Role: Parker Wembley
Tristan D. Lalla
Role: Agent M

Alexander Skarsgård
Role: Prime Minister James Steward
Gabrielle Graham
Role: Franci
Boyz II Men
Role: Themselves
Lisa Kudrow
Role: Katherine


Kurt Braunohler
Role: Wembley News Anchor #1

Paul Scheer
Role: Wembley News Anchor #2

Claudia O'Doherty
Role: Wembley News Anchor #3


Marco Beltrami
Original Music Composer

Yves Bélanger
Cinematography
Melissa Bretherton
Editor
Kalina Ivanov
Production Design
Mary E. Vogt
Costume Design
Barbara A. Hall
Executive Producer
Kelli Konop
Executive Producer
John Powers Middleton
Executive Producer
Dan Sterling
Executive Producer
Hello all! We will be in Ireland for the next three weeks with limited access to movies. We'll be back in early June. Until then, we wish you all much happiness and good health. J&J