Penguins
Here is a captivating film about the Adelie Penguins and their summer cycle in the hostile territory of Antarctica. It's the Disney documentary production that delivers the life cycle of these delightful and determined little fellows into a full blown movie.
This is a family friendly story about the incredible journey these two foot high creatures must endure simply to survive another year. It's lighthearted, often funny, occasionally tense but ultimately satisfying.
Rating 
Summary
Penguins (April 17, 2019)
The story of Steve, an Adélie penguin, on a quest to find a life partner and start a family. When Steve meets with Wuzzo the emperor penguin they become friends. But nothing comes easy in the icy Antarctic.
Alastair Fothergill
Director
Alastair Fothergill
Producer
Dogman
This is an unusual film set in an unnamed seedy seaside village of Italy. It's pretty bleak from the beginning, and frankly goes downhill from there.
Marcello is the owner of a modest pet grooming business. He also has a young daughter whom he adores. He befriends the town's bully, Simon, who is simply a horrific thug.
The film is often bleak, intense, surprising and violent. It's also intriguing.
The film is not rated. It is not appropriate for children. The genre is Drama, Mystery and Suspense with a run time 103 minutes. Italian with English subtitles.
Rating 
Summary
Dogman (May 17, 2018)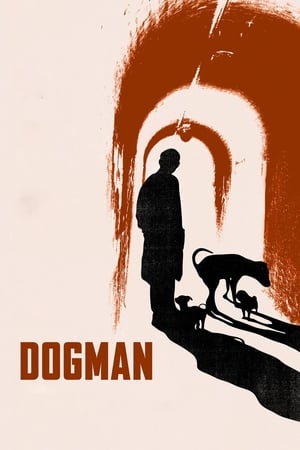 Marcello, a small and gentle dog groomer, finds himself involved in a dangerous relationship of subjugation with Simone, a former violent boxer who terrorizes the entire neighborhood. In an effort to reaffirm his dignity, Marcello will submit to an unexpected act of vengeance.

Marcello Fonte
Role: Marcello
Edoardo Pesce
Role: Simoncino

Nunzia Schiano
Role: Simoncino's Mother

Adamo Dionisi
Role: Franco
Francesco Acquaroli
Role: Francesco, Video Lottery Owner
Alida Baldari Calabria
Role: Alida

Gianluca Gobbi
Role: Restaurant Owner

Laura Pizzirani
Role: Alida's Mother
Giancarlo Porcacchia
Role: Gasparone

Aniello Arena
Role: Police Inspector

Mirko Frezza
Role: Pusher
Marco Perfetti
Role: Pusher 2
Vittorio Russo
Role: Trader
Gennaro Iannone
Role: Trader
Emanuele Barbalonga
Role: Master Cane
Daniele Saliceti
Role: Fair Presenter
Nelly Oliva
Role: Fair Presenter
Miriam Platano
Role: Angelo Night Club


Nicolai Brüel
Director of Photography
Francesco Vedovati
Casting
Massimo Cantini Parrini
Costume Design
Paolo Del Brocco
Producer
Giovanna Cirianni
Set Decoration
Dimitri Capuani
Production Design
Alessio Lazzareschi
Executive Producer
Massimo Pauletto
Art Direction
Mario Fontana Arnaldi
Assistant Production Design
Orlando Chiaro
Assistant Property Master
Caterina Luvarà
Assistant Set Decoration
Stefania Vigna
Assistant Set Decoration
Gennaro Giaquinto
Assistant Set Propsman
Elio Martinoli
Assistant Set Propsman
Pietro Scola Di Mambro
Concept Artist
Marco De Matteo
Graphic Designer
Luca De Stefano
Property Master
Giuseppe Liotti
Storyboard Artist
Mauro Atzeri
Additional Grip
Mauro Pezzotti
Additional Grip
Raffaele Prejanò
Additional Grip
Danilo Marcelli
Additional Grip

Matteo Garrone
Camera Operator
Nicolai Brüel
Camera Operator
Gennaro Gallo
Construction Grip
Federico Marangoni
Construction Grip
Francesco Scazzosi
Digital Imaging Technician
Valerio Cardelli
Electrician
Simone Lucchetti
Electrician
Ciro Tommasino
Electrician
Flavio Meloni
Electrician
Eleonora Patriarca
First Assistant Camera
Giorgio Pezzotti
Key Grip
Carolina Linera Krebs
Second Assistant Camera
Alessandro Brambilla
Steadicam Operator
Greta de Lazzaris
Still Photographer
Emiliano Bambusi
Underwater Camera
Lorenzo Catenacci
Underwater Camera
Aldo Chessari
Underwater Camera
Maurizio Cremisini
Underwater Camera
Roberto De Simoni
Underwater Camera
Gregorio Schiariti
Underwater Camera
Luciano Teolis
Underwater Camera
Euglen Sota
Video Assist Operator
Adua Servidio
Assistant Hairstylist
Daniela Tartari
Key Hair Stylist
Dalia Colli
Key Makeup Artist
Federica Emidi
Makeup Artist
Luigi D'Andrea
Prosthetic Makeup Artist
Jessica Zambelli
Assistant Costume Designer
Gloriana Manfra
Seamstress
Marcello Angelino
Extras Casting
Adriana Barbaro
Extras Casting
Adele Gallo
Extras Casting
Massimiliano Pacifico
Extras Casting
Aurelia Tamburrino
Extras Casting
Fernando Sabelli
Special Effects
Simone Sabelli
Special Effects
Elio Terribili
Special Effects
Diego Di Paola
Digital Compositor
Midhun
Digital Compositor
Alice Pace
Digital Compositor
Sara Paesani
Digital Compositor
Roberto Saba
Digital Compositor
Barbara Valente
Digital Compositor
Giovanni Ermes Vincenti
Digital Compositor
Gerard Diefenthal
Visual Effects Coordinator
Daphne Mereu
Visual Effects Coordinator
Rodolfo Migliari
Visual Effects Supervisor
Alessandro Molaioli
Boom Operator
Davide Favargiotti
Dialogue Editor
Mauro Eusepi
Foley Artist
Marco Labruna
Assistant Foley Artist
Jussi Honka
Dialogue Editor
Mirko Perri
Sound Designer
Michele Mazzucco
Sound Re-Recording Mixer

Alessandro Borgese
Stunt Coordinator
Giuliana Sarli
Assistant Editor
Angelo Francavilla
Colorist
Francesco Scazzosi
Colorist
Raffaele Cortile
Location Manager
Paolo Gatti
Location Manager
Nicola Di Robilant
Continuity
Laura Basile
Production Coordinator
Stefano Moffa
Production Secretary
Lev Sordi
Production Secretary
Gianluca Chiaretti
Production Manager
Ciro Scognamiglio
First Assistant Director
Andrea Tagliaferri
First Assistant Director
Paolo Trotta
First Assistant Director

Matteo Garrone
Screenplay

Massimo Gaudioso
Screenplay
Marco Perfetti
Additional Writing
Damiano D'Innocenzo
Additional Writing

Fabio D'Innocenzo
Additional Writing
Giulio Troli
Additional Writing
Avengers: Endgame
Ladies and Gentlemen…if you are a fan of animated films and/or the movie versions, you must make time to see this film! It was released five days ago with sold out theaters shattering earnings of more than 1.2 billion dollars globally!
Why? you may ask! Someone convinced the Marvel enterprise this product was a perfect time to wrap up existing products and clear the decks for the next generation of super heroes and/or beyond…
At three hours and 2 minutes, one must prepare for refreshments and such. Our theater was the largest IMAX theater in San Francisco and was sold out with over 435 seats, a seven story screen and a state of the art sound system.
If you are a fan of this franchise already, be prepared for surprises, unexpected twists and turns, and throwbacks to the numerous characters and their unique qualities.
Parents should be advised this film is rated PG-13 for sequences of sci-fi violence, action and some language. At three hours long there is a lot to consider, including scenes of sex & nudity, profanity and some intense scenes. That said, we do not think this film is suitable for young children.
Rating 
Summary
Avengers: Endgame (April 24, 2019)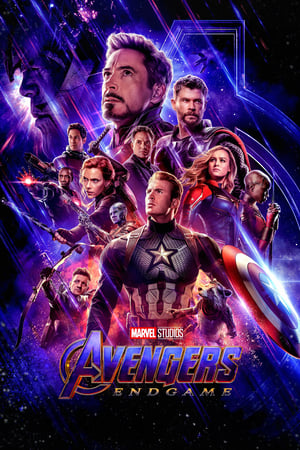 After the devastating events of Avengers: Infinity War, the universe is in ruins due to the efforts of the Mad Titan, Thanos. With the help of remaining allies, the Avengers must assemble once more in order to undo Thanos' actions and restore order to the universe once and for all, no matter what consequences may be in store.

Robert Downey Jr.
Role: Tony Stark / Iron Man

Chris Evans
Role: Steve Rogers / Captain America
Mark Ruffalo
Role: Bruce Banner / Hulk
Chris Hemsworth
Role: Thor
Scarlett Johansson
Role: Natasha Romanoff / Black Widow
Jeremy Renner
Role: Clint Barton / Hawkeye

Don Cheadle
Role: James Rhodes / War Machine

Paul Rudd
Role: Scott Lang / Ant-Man

Emma Fuhrmann
Role: Cassie Lang

Benedict Cumberbatch
Role: Doctor Strange

Chadwick Boseman
Role: T'Challa / Black Panther

Brie Larson
Role: Carol Danvers / Captain Marvel

Tom Holland
Role: Peter Parker / Spider-Man

Karen Gillan
Role: Nebula
Evangeline Lilly
Role: Hope van Dyne / Wasp
Tessa Thompson
Role: Valkyrie

Elizabeth Olsen
Role: Wanda Maximoff / Scarlet Witch
Anthony Mackie
Role: Sam Wilson / Falcon

Sebastian Stan
Role: Bucky Barnes / Winter Soldier
Tom Hiddleston
Role: Loki

Pom Klementieff
Role: Mantis

Letitia Wright
Role: Shuri
John Slattery
Role: Howard Stark

Tilda Swinton
Role: The Ancient One
Cobie Smulders
Role: Maria Hill

Jon Favreau
Role: Happy Hogan
Hayley Atwell
Role: Peggy Carter
Natalie Portman
Role: Jane Foster

Marisa Tomei
Role: Aunt May

Angela Bassett
Role: Ramonda
Michael Douglas
Role: Hank Pym

Michelle Pfeiffer
Role: Janet van Dyne
William Hurt
Role: Secretary of State Thaddeus Ross
Vin Diesel
Role: Groot (voice)
Bradley Cooper
Role: Rocket (voice)
Gwyneth Paltrow
Role: Pepper Potts

Robert Redford
Role: Alexander Pierce


Chris Pratt
Role: Peter Quill / Star-Lord

Samuel L. Jackson
Role: Nick Fury

Sean Gunn
Role: On-set Rocket / Kraglin

Winston Duke
Role: M'Baku
Linda Cardellini
Role: Laura Barton
Maximiliano Hernández
Role: Agent Sitwell
Frank Grillo
Role: Brock Rumlow
Hiroyuki Sanada
Role: Akihiko

Tom Vaughan-Lawlor
Role: Ebony Maw
James D'Arcy
Role: Jarvis


Lexi Rabe
Role: Morgan Stark

Ross Marquand
Role: Red Skull the Stonekeeper

Joe Russo
Role: Grieving Man
Michael James Shaw
Role: Corvus Glaive
Terry Notary
Role: On-set Groot / Cull Obsidian
Kerry Condon
Role: Voice of F.R.I.D.A.Y. (voice)

Ben Sakamoto
Role: Cooper Barton

Ava Russo
Role: Lila Barton
Cade Woodward
Role: Nathaniel Barton
Yvette Nicole Brown
Role: S.H.I.E.L.D. Agent
Callan Mulvey
Role: Jack Rollins

Julian Russo
Role: Julian

Taylor Patterson
Role: Taylor
Agostino Rosalina
Role: Augie
Ken Jeong
Role: Security Guard
Ty Simpkins
Role: Harley Keener

Jackson A. Dunn
Role: Scott Lang (12 Years Old)

Lee Moore
Role: Scott Lang (93 Years Old)
Bazlo LeClair
Role: Baby Scott Lang #1
Loen LeClair
Role: Baby Scott Lang #2

John Michael Morris
Role: Young Hank Pym
Michael A. Cook
Role: Male S.H.I.E.L.D. Agent
Brent McGee
Role: Camp Lehigh Guard

Brian Schaeffer
Role: Military Police
Jamie Wedel
Role: Drill Sergeant
Anthony G Breed
Role: Young Stan Lee Double
Erica Ribley
Role: Car Girl

Monique Ganderton
Role: On-set Proxima Midnight

Jim Starlin
Role: Support Group Man #1

Jimmy Ray Pickens
Role: Support Group Man #2

Hye Jin Jang
Role: Japanese Girl
Russell Bobbitt
Role: Diner Owner
James Lin
Role: Diner Cook

Jack Champion
Role: Kid on Bike

Sam Hargrave
Role: New Asgard Truck Driver
Patrick Gorman
Role: Old Steve Rogers Double
Aaron Lazar
Role: Doctor Strange Double
Robert Pralgo
Role: Thanos Reader
Tom Wisdom
Role: Loki Reader
John Posey
Role: Alexander Pierce Reader

Ameenah Kaplan
Role: Gamora Reader
Olaniyan Thurmon
Role: Teenage Groot Reader
Jennifer Elmore
Role: On-set Reader #1

Mike Lutz
Role: On-set Reader #2



Jon Favreau
Executive Producer
Alan Silvestri
Original Music Composer

Christopher Markus
Screenplay
Stephen McFeely
Screenplay
Victoria Alonso
Executive Producer
Judianna Makovsky
Costume Design
Jason Tamez
Production Supervisor
Kristine Nadal
Visual Effects
Jason B. Stamey
Casting Associate
Nick Scarano
Costume Supervisor
Isobel Griffiths
Orchestrator
Joel Marrow
Transportation Coordinator

Jimmy Ray Pickens
Transportation Captain
John M. Pisani
Unit Publicist
James Gunn
Executive Producer
Stan Lee
Executive Producer
Mitchell Bell
Co-Producer
Ari Costa
Associate Producer
Charles Wood
Production Design
Julian Ashby
Art Direction
Thomas Brown
Art Direction
Jordan Crockett
Art Direction
Mike Stallion
Art Direction
Leslie A. Pope
Set Decoration
Mary Castor
Makeup Artist
Amber Actaboski
Additional Set Dresser
Michelle Diamantides
Hair Designer
Valerie Patterson
Makeup Artist
Janine Rath
Hair Department Head
Adam Cole
Post Production Supervisor
Prashant Sharan
Production Manager
Chris Castaldi
First Assistant Director
Nathan Alexander
Prop Maker
Chris Arnold
Set Designer
Autumn Atkinson
Set Dresser
Mark Bialuski
Construction Foreman
Cameron Blake
Additional Photography
Jonathan Burdeshaw
Sculptor
Wesley Burt
Concept Artist
Gabe Harrington
Scenic Artist
Rohan Harris
Scenic Artist
Tyrone Anthony Jones
Set Decorating Coordinator

David Farmer
Sound Designer
Nia Hansen
Sound Design Assistant
Samson Neslund
Sound Effects Editor
Shelley Roden
Sound Mixer
David Boucher
Special Effects Technician
Scott Dwyer
Pyrotechnician
James Sled
Pyrotechnic Supervisor
Daniel Sudick
Special Effects Supervisor
Breanna Adams
Motion Capture Artist
Charlotte Adams
Motion Capture Artist
Juan Alonso
Digital Compositor
Muhammad Junaid Baig
Visual Effects Supervisor
Tommy Barry
Visual Effects
Shidhyesh Bhogle
Lighting Artist
Simon Butler
Special Effects Assistant
Michael T. Chen
Animation
Peter Chen
Senior Animator
Abbie Kennedy
Layout Supervisor
Charlie Lehmer
Data Wrangler
Trinh Tran
Executive Producer
Ray Chan
Supervising Art Director
Michelle Diamantides
Key Hair Stylist
Justin Faith
Contact Lens Technician
Derek Garcia
Makeup Artist
Jonah Levy
Special Effects Makeup Artist
Anna Majewski
Hair Designer
Briky Stone
Makeup Artist
Vasilios Tanis
Key Makeup Artist
Adam Cole
Post Production Supervisor
Zack Duncan
Assistant Production Manager
Lulu Morgan
Production Supervisor
Simon Downes
Second Assistant Director
Mark Johnston
Third Assistant Director
Chris Arnold
Set Designer
Nicola Barnes
Art Department Coordinator
Tony Bohorquez
Concept Artist
Claudia Bonfe
Assistant Set Decoration
Maxwell Britton
Set Dresser
Robert Broadfoot
Set Designer
Kurtis Campbell
Set Dresser
Caleb Cascio
Graphic Designer
Paul Chandler
Concept Artist
Larry Clark
Paint Coordinator
Tully Summers
Concept Artist
Brian A. Waits
Set Designer
Lisa Walsh
Property Master
Kristin Catuogno
ADR Recordist
Christopher Flick
Foley Supervisor
Nia Hansen
Sound Designer
Dan O'Connell
Foley Artist
John Pritchett
Sound Mixer
Jacob Riehle
Dialogue Editor
David M. Roberts
Boom Operator
David J. Barker
Pyrotechnician
David Boucher
Special Effects Technician
Marshall T. Broyles
Special Effects Technician
Bailey Eller
Visual Effects
Steven Carlton Ficke
Special Effects
Hayley Adams
Layout Supervisor
Jayaraman Adhikesavan
Paint Coordinator
Rohit Agarwal
Matchmove Supervisor
Matt Aitken
Visual Effects Supervisor
Daniil Alikov
Senior Modeller
Juan Alonso
Digital Compositor
Terence Alvares
Compositor
Pedro Andrade
Compositing Lead
Rob Andrews
CG Supervisor
Doug Appleton
VFX Supervisor
Louise Aubertin
Visual Effects
Alessandra Aucello
VFX Production Coordinator
Dan Ayling
Camera Technician
Adam Baines
Concept Artist
Magali Barbé
Senior Animator
Kris Barone
Head of Animation
Shyal Beardsley
Senior Digital Intermediate Colorist
Eric M. Beaver
Compositing Artist
Mikael G. Betru
Motion Capture Artist
Dheeraj Bhadani
Software Team Lead
Richard Binnington
VFX Production Coordinator
Jamie Blyth
Rigging Supervisor
Fabrizia Bonaventura
Lighting Artist
Sudeepto Bose
Compositing Lead
Jason Lanier Brown
Digital Effects Supervisor
Alexander Bucknell
Matchmove Supervisor
Andy Campion
Camera Department Manager
Dan Carney
Technical Advisor
Tristan Connors
Senior Modeller
Silvia Colonna Romano
Modeling
Vernessa Cook
Motion Capture Artist
Ben Cowell-Thomas
Visual Effects
Richard Edwards
Stereoscopic Editor
Elmar Bragi Einarsson
Special Effects
Charlotte Fearn
Runner Art Department
Rick Harris
Libra Head Technician
Christopher 'Critter' Antonucci
Stunts

Jennifer Badger
Stunt Double
Riley Barnes
Stunt Double

Gianni Biasetti Jr.
Utility Stunts
Zack Duncan
Stunt Coordinator
Mark Fisher
Utility Stunts

Akihiro Haga
Stunt Double


Jason Charles Hill
Stunt Driver
Amanda L. Akins
Grip Production Assistant
Nolan Aldridge
Lighting Technician
Scott Barnes
Lighting Programmer
Dacoda Bartels
Drone Pilot
Beau Bellanich
Dolly Grip
Jesse Cooper
Rigging Supervisor
Sara Daily
Camera Production Assistant
Thomas M. Dangcil
Lighting Technician
Bradley C. Ferm
Electrician
Storm Flejter
Playback Coordinator
Michael-Ryan Fletchall
Aerial Camera
John Garrett
Camera Operator
Kerry Goodrum
Camera Operator
Dylan Goss
Aerial Director of Photography
James Hatridge
Lighting Technician
Abbie Knights
Electrician
Nick Masters
Camera Technician
Quinn McMillan
Steadicam Operator
Scott Medcalf
Lighting Technician
Justin Memovich
Lighting Technician
Nikhil Paniz
Camera Operator
Devon Stinson
Techno Crane Operator
Jerry Wheat
Lighting Technician
Terence Bannon
Lead Animator
Stephen A. Buckley
Senior Animator
Javier Cimentada
Animation
Cecile Dubois-Herry
Animation
Camilo Duarte Franco
Senior Animator
Isaac Marcos Gonzalez
Animation
Marco La Torre
Lead Animator
Bradley J. Lincoln
Senior Animator
Juan Sebastian Niño Florez
Animation
Edwina Ting
Senior Animator
Ellen Hoffmann
Lead Animator
Brad Bittner
Additional Photography
Alex Cody
Casting Associate
Johnny Gidcomb
ADR Voice Casting
Nicholas A. Mudd
Casting Associate
Heather Armstrong
Costume Designer
Javier Arrieta
Key Costumer
Valentina Aulisi
Costumer
Jason Blackman
Set Costumer
Charelle Bronson
Set Costumer
Samantha Burpee
Costume Assistant
MacKenzie Cleveland
Costumer
Joseph Richard Collins
Costume Design
Wendy M. Craig
Costume Supervisor
Kassia Dombroski
Costume Assistant
Myra N. Foy
Costume Design
Michelle Liu
Key Costumer

Keith Muessigmann
Costume Coordinator
Jenny Reyes
Costume Coordinator
Valerie L. Rudolph
Set Costumer
Robin Buday
First Assistant Editor
Dave Cory
First Assistant Editor
Cassie Dixon
First Assistant Editor
Paul Ensby
First Assistant Editor
Hector Padilla
Assistant Editor
Wayan Blue Palmieri
Stereoscopic Editor
Dylan Suchesk
Dailies Operator
Craig Tanner
Additional Editor
Ted Alvarez
Location Manager
Chris Cloud
Assistant Location Manager
David Crigler
Location Assistant
James Lin
Location Manager
Justin Christopher Ray
Location Assistant
Jorge Saumell
Location Assistant
Antony Scott
Location Assistant
Nancy Wong
Location Manager
John Barrett
Score Engineer
Peter Cobbin
Recording Supervision
Jonathan Connaught
Musician

Dave Jordan
Music Supervisor
Shannon Murphy
Music Coordinator
Nashia Wachsman
Music Editor
Kirsty Whalley
Score Engineer
Joe Zimmerman
Music Programmer
Chris Basso
Vehicles Coordinator
Tyson Weatherford
Transportation Captain
Michael Grillo
Executive Producer
Christopher Markus
Co-Producer
Stephen McFeely
Co-Producer
Russell Bobbitt
Property Master
Dorina Markoff-McNulty
Musician
Victor Pesavento
Musician
Zak Dee Patmore
Costume Assistant
Byron Pascal Martin
Makeup & Hair
Trent Opaloch
Director of Photography
James McMillan
Additional Director of Photography