Ramen Shop
This is the story about the son, Masato, who works for his aging father's ramen shop in a small Japanese town. When the father suddenly dies, Masato travels to Singapore, his deceased mother's country, in hopes of learning about his family and their cooking heritage.
Soon Masato meets a local food blogger and a new friendship begins, with the food scene as the conduit for an emerging relationship.
There is a sudden turn of events when Masato meets his grandmother, who rejected his mother because she married a Japanese man. It is a reflection of the scars from WWII that are still fresh from the Japanese occupation of Singapore.
Ultimately, it's a charming film filled with a believable story line. It's both heartbreaking and uplifting. The food scenes are wonderful.
This film is not rated. It's in Japanese, Mandarin, Cantonese and English with English subtitles. It's suitable for maturing children. The run time is 90 minutes.
Rating 
Wild Nights with Emily
Who knew?! This is the story of Emily Dickinson, the 19th century
American poet who enjoyed a life long affair with her sister-in-law Susan.
The film is also focused on the unpublished body of work by Ms. Dickinson, which at the time totaled over 1,775 poems. There is quite a stir around this issue and you'll need to wait until the final credits to understand why.
Interestingly this film is rated PG-13 due to a mild element of sex & nudity, one incident of profanity, and a mild scene with alcohol and smoking. The film is listed as a Comedy, Drama with a run time of 84 minutes. It's ultimately enjoyable, lighthearted and insightful.
Rating 
The Chaperone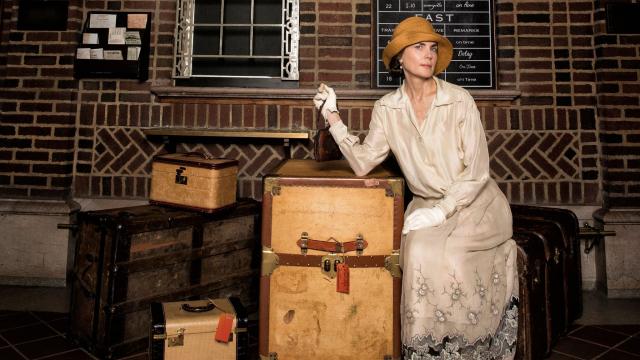 See this movie for the outstanding acting, a great cast, the numerous unexpected twists and turns and an insightful peek at life in the 1920s Wichita, Kansas and New York City.
The cast is perfectly in sync with its characters and the story line. It's not shy about confronting real world circumstances of its day, most of which recur generation after generation. Perhaps that was the undercurrent the Director was seeking. Once again, this film was based on true events.
The film is not rated. It's listed as Art House & International, Drama. We feel it is not suitable for young children. The run time is 108 minutes. Reviews have been all over the board, but we liked it a lot.
Rating