Ramen Shop
This is the story about the son, Masato, who works for his aging father's ramen shop in a small Japanese town. When the father suddenly dies, Masato travels to Singapore, his deceased mother's country, in hopes of learning about his family and their cooking heritage.
Soon Masato meets a local food blogger and a new friendship begins, with the food scene as the conduit for an emerging relationship.
There is a sudden turn of events when Masato meets his grandmother, who rejected his mother because she married a Japanese man. It is a reflection of the scars from WWII that are still fresh from the Japanese occupation of Singapore.
Ultimately, it's a charming film filled with a believable story line. It's both heartbreaking and uplifting. The food scenes are wonderful.
This film is not rated. It's in Japanese, Mandarin, Cantonese and English with English subtitles. It's suitable for maturing children. The run time is 90 minutes.
Rating 
Summary
Ramen Shop (March 29, 2018)
Masato is a young ramen chef in Japan. After the sudden death of his emotionally distant father, returns to his birthplace, Singapore.

Takumi Saito
Role: Masato
Jeanette Aw
Role: Mei Lian
Tsuyoshi Ihara
Role: Kazuo
Tetsuya Bessho
Role: Uncle Akio
Tan Fong Cheng
Screenplay
Yutaka Tachibana
Executive Producer
Tan Fong Cheng
Executive Producer
Wild Nights with Emily
Who knew?! This is the story of Emily Dickinson, the 19th century
American poet who enjoyed a life long affair with her sister-in-law Susan.
The film is also focused on the unpublished body of work by Ms. Dickinson, which at the time totaled over 1,775 poems. There is quite a stir around this issue and you'll need to wait until the final credits to understand why.
Interestingly this film is rated PG-13 due to a mild element of sex & nudity, one incident of profanity, and a mild scene with alcohol and smoking. The film is listed as a Comedy, Drama with a run time of 84 minutes. It's ultimately enjoyable, lighthearted and insightful.
Rating 
Summary
Wild Nights with Emily (April 12, 2019)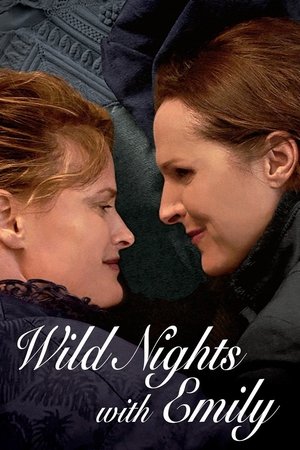 Explore Emily Dickinson's vivacious, irreverent side that was covered up for years — most notably her lifelong romantic relationship with another woman.
Cast
Wild Nights with Emily
Molly Shannon
Role: Emily
Susan Ziegler
Role: Susan

Brett Gelman
Role: Higginson
Jackie Monahan
Role: Lavina
Dana Melanie
Role: Young Emily

Sasha Frolova
Role: Young Susan
Joel Michaely
Role: Edward Dickinson
Crew
Wild Nights with Emily
Anna Stypko
Director of Photography
Anna Margarita Albelo
Producer
Max Rifkind-Barron
Producer
Jennifer Kriz
Executive Producer
Isabel Mandujano
Costume Designer
Eimi Imanishi
Production Design
Joana Sotomayor
Production Design
Allison Fry
Production Design
Todd Remis
Executive Producer
David Moscow
Executive Producer
Julia Moser
Associate Producer
David Albiero
Associate Producer
Katherine Barber
Hair Designer
The Chaperone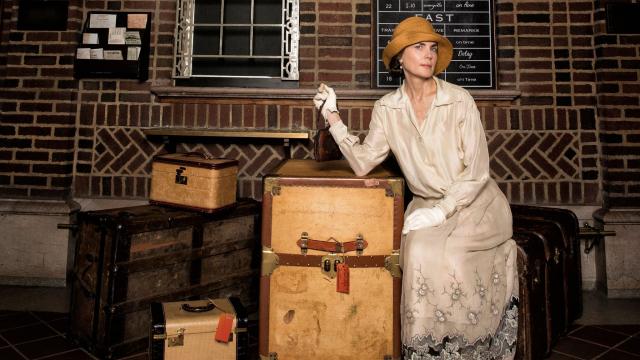 See this movie for the outstanding acting, a great cast, the numerous unexpected twists and turns and an insightful peek at life in the 1920s Wichita, Kansas and New York City.
The cast is perfectly in sync with its characters and the story line. It's not shy about confronting real world circumstances of its day, most of which recur generation after generation. Perhaps that was the undercurrent the Director was seeking. Once again, this film was based on true events.
The film is not rated. It's listed as Art House & International, Drama. We feel it is not suitable for young children. The run time is 108 minutes. Reviews have been all over the board, but we liked it a lot.
Rating 
Summary
The Chaperone (March 29, 2019)
In the early 1920s, a Kansas woman finds her life forever changed when she accompanies a young dancer on her fame-seeking journey to New York City.
Elizabeth McGovern
Role: Norma

Haley Lu Richardson
Role: Louise Brooks

Victoria Hill
Role: Myra Brooks
Campbell Scott
Role: Alan Carlisle
Blythe Danner
Role: Mary O'Dell
Miranda Otto
Role: Ruth St. Dennis

Kate Grimes
Role: Ms. Burton

Matt McGrath
Role: Raymond
Andrew Burnap
Role: Floyd
Tyler Weaks
Role: Howard Carlisle
Robert Fairchild
Role: Ted Shawn
Sean Hudock
Role: Norman Ross
Steve Garfanti
Role: Cafe Patron
George Hampe
Role: Earl Carlisle
Ruben Navarro
Role: Train Station Father
Kate Abbruzzese
Role: Gypsy Woman
Daphne Gaines
Role: Della
Vinson German
Role: Music Hall Man
Susan J. Jacks
Role: Nun on Train
Noelle Cappuzzo
Role: Student Dancer
Daisy Pugh-Weiss
Role: Young Greta
Jonathan Walker
Role: Leonard Brooks

Stan Demidoff
Role: Flower Seller
Cilda Shaur
Role: Second Woman
Craig Geraghty
Role: Taxi Driver
McLean Peterson
Role: Walker
Collin Jeffery
Role: Martin
Louise Brooks
Role: Lulu (film footage)
Julian Fellowes
Screenplay
Nick Matthews
Director of Photography
Andrew Jackness
Production Design
Eric Lewis Beauzay
Art Direction
Candice Donnelly
Costume Design
Elizabeth McGovern
Producer

Kelly Carmichael
Producer