Godzilla: King of the Monsters
"Godzilla and Mothra, Rodan and Ghidorah, oh my!" We couldn't believe the massive IMAX theater was sold out, especially after watching 2 hours and 12 minutes of screeching and hacking on screen. Not to mention the hordes of teens and twenty somethings annoying their fellow movie goers with constant texting on their telephones.
That said, the film fails miserably. The monsters are poorly conceived and executed. The human characters aren't any better. The script might have been written by a third grader and most of the adult characters wouldn't make it 10 minutes on a soap opera. Save your money and frustration and skip this one.
Rating
Summary
Godzilla: King of the Monsters (May 29, 2019)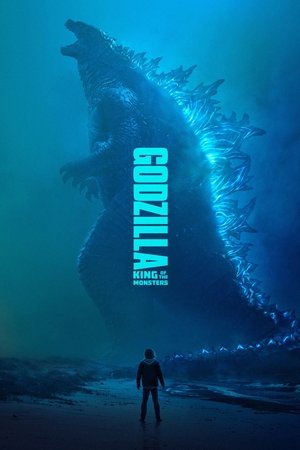 Follows the heroic efforts of the crypto-zoological agency Monarch as its members face off against a battery of god-sized monsters, including the mighty Godzilla, who collides with Mothra, Rodan, and his ultimate nemesis, the three-headed King Ghidorah. When these ancient super-species - thought to be mere myths - rise again, they all vie for supremacy, leaving humanity's very existence hanging in the balance.
Cast
Godzilla: King of the Monsters
Kyle Chandler
Role: Mark Russell
Vera Farmiga
Role: Emma Russell
Millie Bobby Brown
Role: Madison Russell
Ken Watanabe
Role: Dr. Ishiro Serizawa

Zhang Ziyi
Role: Dr. Ilene Chen / Dr. Ling

Bradley Whitford
Role: Dr. Rick Stanton

Sally Hawkins
Role: Dr. Vivienne Graham
Charles Dance
Role: Alan Jonah

Thomas Middleditch
Role: Sam Coleman
Aisha Hinds
Role: Colonel Diane Foster

O'Shea Jackson Jr.
Role: Chief Warrant Officer Barnes
David Strathairn
Role: Admiral William Stenz

Anthony Ramos
Role: Staff Sergeant Martinez
Elizabeth Ludlow
Role: First Lieutenant Griffin
Jonathan Howard
Role: Asher Jonah
CCH Pounder
Role: Senator Williams
Joe Morton
Role: Dr. Houston Brooks

Randy Havens
Role: Dr. Tim Mancini
Lyle Brocato
Role: Executive Officer Bowman
Jimmy Gonzales
Role: Commander Crane
T. C. Matherne
Role: Master Sergeant Hendricks
Kenneth Israel
Role: Argo Deck Officer Zellner
Justice Leak
Role: Monarch Officer Martin
Al Vicente
Role: Isla de Mara Fisherman

Rose Bianco
Role: Isla de Mara Grandmother
Gabriel L. Silva
Role: Isla de Mara Grandson
Skylar Denney
Role: Argo Officer Arvin
Kelli Garner
Role: Argo Officer Cross
Tyler Crumley
Role: Young Andrew

Lexi Rabe
Role: Young Madison
Zac Zedalis
Role: Sergeant Travis
Tracie Garrison
Role: Asaj
Natalie Shaheen
Role: Lieutenant Bottin

Jesse O'Neill
Role: Corporal Winston
Joshua Leary
Role: Sergeant Baker
Vince Foster
Role: G-Team Officer Tippett
Shauna Rappold
Role: G-Team Officer Harryhausen

Fiona Hardingham
Role: News Anchor #1
Orelon Sidney
Role: News Anchor #2
Paul Ryden
Role: News Anchor #3
Laurie Dhue
Role: News Anchor #4
Kevin Shinick
Role: Weather Man
Crew
Godzilla: King of the Monsters

Michael Dougherty
Director

Michael Dougherty
Screenplay

Scott Chambliss
Production Design
Daniela Medeiros
Set Designer
Dean Sherriff
Conceptual Design
John Hewitt
Visual Effects

Lawrence Sher
Director of Photography
Guillaume Rocheron
Visual Effects Supervisor
Bear McCreary
Original Music Composer
Bradley Parker
Visual Effects
Richard L. Johnson
Supervising Art Director
Joel Harlow
Makeup Department Head

Thomas Robinson Harper
Second Unit Director

Louise Mingenbach
Costume Designer
Erik Aadahl
Sound Designer

Ethan van der Ryn
Sound Designer
Barry H. Waldman
Unit Production Manager
Cliff Lanning
Co-Producer
Maricel Pagulayan
Co-Producer
Stacy Perskie
Co-Producer
Jason Liles
Motion Capture Artist
Richard Dorton
Motion Capture Artist
T. J. Storm
Motion Capture Artist
Alan Maxson
Motion Capture Artist
Amanda Moss Serino
Set Decoration
Daniel C. McFadden
Still Photographer
Yolanda Toussieng
Hair Department Head
Jason W. Jennings
Supervising Sound Editor
Nancy Nugent
Supervising Sound Editor
Brandon Jones
Sound Designer
Tim Walston
Sound Designer
Tim LeBlanc
Sound Re-Recording Mixer
Tom Ozanich
Sound Re-Recording Mixer
Paul Hughen
Second Unit Director of Photography
Rodney Gurulé
Sound Mixer
Adam Walls
Makeup Department Head
Lee Ann Brittenham
Hair Department Head
Santiago Núñez
Sound Mixer
Peter Afterman
Music Supervisor
Margaret Yen
Music Supervisor

The Souvenir
Oye Vey! The acting isn't half bad in this film. That's about the best element. That said, here are some of the tags we found describing the movie: "Pretentious", "Depressing", and our favorite "intellectual claptrap"!
That said, how any highly intelligent feminist filmmaker could submit to the domination of her heroine addicted boyfriend is beyond comprehension.
It's a shame really given some of the A-list actors. Parents should reconsider before allowing children and teens to view this production.
Rating
Summary
The Souvenir (May 17, 2019)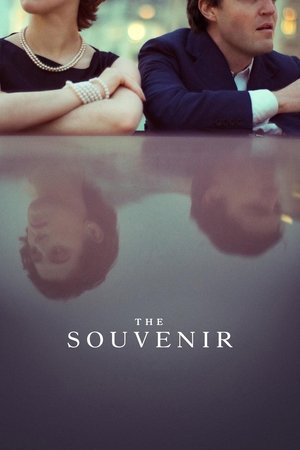 A shy but ambitious film student falls into an intense, emotionally fraught relationship with a charismatic but untrustworthy older man.

Honor Swinton Byrne
Role: Julie


Tilda Swinton
Role: Rosalind

Richard Ayoade
Role: Patrick

Ariane Labed
Role: Garance

Jaygann Ayeh
Role: Marland

Chyna Terrelonge Vaughan
Role: Tamara

Hannah Ashby Ward
Role: Tracey
Frankie Wilson
Role: Frankie
James Spencer Ashworth
Role: William
Alice McMillan
Role: Elisa
Jake Phillips Head
Role: Julie's Lover
Barbara Peirson
Role: Barbara
El Pilkington
Role: Susan
Neil Young
Role: Radio Interviewer
Dick Fontaine
Role: Head of Film School
Steve Gough
Role: Head of Direction
Crispin Buxton
Role: Head of Production
Grace Snell
Role: Dress Maker
Siobhan Harper Ryan
Role: Makeup Artist
Leighton Spence
Role: Student Cameraman
Lee Martin
Role: School Handyman
Nicholas Gallop
Role: Doctor
Leonardo Bozzo
Role: Bell Boy Venice
Carla Ornstein
Role: NA Speaker
Jaz Dalrymple
Role: NA Member
Peter Hall
Role: NA Member
Estelle Long
Role: NA Member
James Barrett
Role: Film School Student
Roscoe Gibson-Denney
Role: Film School Student
Eleanor Goff
Role: Film School Student
Ben Hecking
Role: Film School Student
Pedro Moura
Role: Film School Student
Calhan Mundy
Role: Film School Student
Keifer Nyron Taylor
Role: Film School Student
Tom Rout
Role: Film School Student

Fabrizio Matteini
Role: Concierge (uncredited)
Jack W. Gregory
Role: Ray (uncredited)
Richard Tree
Role: Hotel Guest (uncredited)




Martin Scorsese
Executive Producer

Emma Tillinger Koskoff
Executive Producer
Andrew Starke
Executive Producer
Lizzie Francke
Executive Producer
Rose Garnett
Executive Producer
Lesley Stewart
Line Producer
David Raedeker
Director of Photography
Olivia Scott-Webb
Casting
Stéphane Collonge
Production Design
Pedro Moura
Art Direction
Rebecca Gillies
Set Decoration
Mimi Winsor
Set Decoration
Grace Snell
Costume Design
Siobhan Harper Ryan
Hair Designer
Siobhan Harper Ryan
Makeup Designer
Sara Doughty
Script Supervisor
Ilona Cheshire
Music Supervisor
Matthew Winter
Location Scout
Nicola Dove
Still Photographer
Charles-Jean Boucher
VFX Artist
Paolo Guglielmotti
First Assistant Director
Toby Hosking
Second Assistant Director
Jack Sauverin
Third Assistant Director
Robyn Forsythe
Production Manager
Booksmart
If you are in the mood for a quick paced reminder of what high school kids are thinking and doing these days, this is your movie. That said, the script and the acting toggles between slapstick and stupid. It quickly becomes tedious and annoying. Considering these are all Seniors in their final days in High School, it should be concerning that all the parents are missing in action.
We found this film mildly entertaining and a minimal improvement over the other films this week. It makes one wonder what is going on in the movie industry these days. Where are all the foreign films?
Rating   
Summary
Booksmart (May 24, 2019)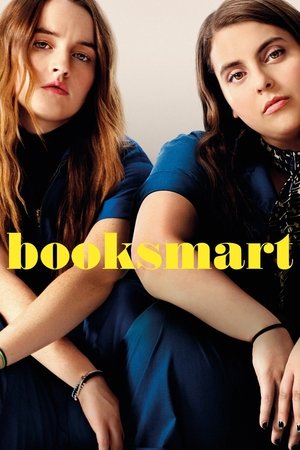 Two academic teenage superstars realize, on the eve of their high school graduation, that they should have worked less and played more. Determined to never fall short of their peers, the girls set out on a mission to cram four years of fun into one night.


Beanie Feldstein
Role: Molly
Jessica Williams
Role: Ms. Fine
Jason Sudeikis
Role: Principal Jordan Brown

Skyler Gisondo
Role: Jared


Molly Gordon
Role: Annabelle "Triple A"


Eduardo Franco
Role: Theo
Lisa Kudrow
Role: Charmaine

Victoria Ruesga
Role: Ryan

Michael Patrick O'Brien
Role: Pat the Pizza Guy


Kyle Samples
Role: Butler

Stephanie Styles
Role: Alison
Christopher Avila
Role: Rob
Deb Hiett
Role: George's Mom
Ben Harris
Role: Yacht Waiter
John Hartman
Role: Yacht Waiter #2
Ellen Doyle
Role: Murder Mystery Nurse
Maya Rudolph
Role: Motivational Voice (voice)
David Distenfeld
Producer


Will Ferrell
Executive Producer

Adam McKay
Executive Producer
Jessica Elbaum
Executive Producer
Jillian Longnecker
Executive Producer
Katie Silberman
Executive Producer
Scott Robertson
Executive Producer
Jason McCormick
Director of Photography

April Napier
Costume Design
Katie Byron
Production Design