The Biggest Little Farm
Every once in a while a film comes along and reminds us how basic some topics can be. In this case, it's a straight forward explanation on how we get our food. It's also the layers above and below the ground that make it all possible. It's the air and the creatures whose daily life cycles determine what grows and what doesn't.
This film should be required viewing for all of us in cities and rural areas alike. This story is told in simple terms and reveals amazing realities. It's suitable for all ages including children. Don't miss it!
Rating
Summary
The Biggest Little Farm (June 13, 2019)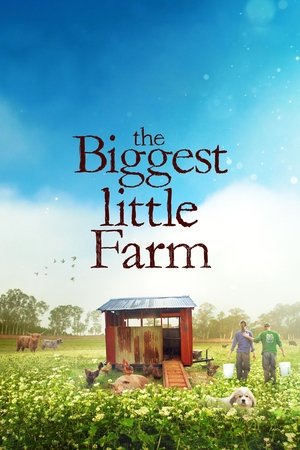 The successes and failures of a couple determined to live in harmony with nature on a farm outside of Los Angeles are lovingly chronicled by filmmaking farmer John Chester, in this inspiring documentary.
Cast
The Biggest Little Farm
John Chester
Role: Himself - Narrator
Molly Chester
Role: Herself
Crew
The Biggest Little Farm
Laurie David
Executive Producer
Erica Messer
Executive Producer
Jeff Beal
Original Music Composer
The Tomorrow Man
This film features the star power that seasoned accomplished actors can bring to the screen. It's also a reminder how life moves us forward, sometimes with a nudge and sometimes with a forceful shove.
It's a story of how people from completely different lives stumble upon common threads that suddenly bind themselves together.
By contrast, we will tell you the last scene was not welcomed and not needed but clearly reflects the novice Director's judgement and limited skills.
Rating
Summary
The Tomorrow Man (May 22, 2019)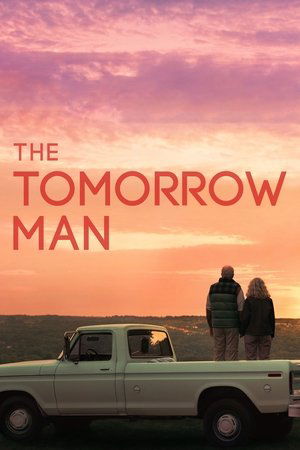 Ed Hemsler spends his life preparing for a disaster that may never come. Ronnie Meisner spends her life shopping for things she may never use. In a small town somewhere in America, these two people will try to find love while trying not to get lost in each other's stuff.
John Lithgow
Role: Ed Hemsler
Blythe Danner
Role: Ronnie

Katie Aselton
Role: Janet

Sophie Thatcher
Role: Jeanine

Wendy Makkena
Role: Beverly St. Michaels



Nicolaas Bertelsen
Producer
Joe Pirro
Executive Producer
Figo Li
Executive Producer
Avy Eschenasy
Executive Producer
Jennifer Dong
Executive Producer
Paul Leonard-Morgan
Music
Glen Scantlebury
Additional Editing
Marcus Heleker
Assistant Editor
Patrick M. Sullivan Jr.
Production Design
Kassandra DeAngelis
Set Decoration
Kerry Hennessy
Costume Design
Eric Hollenbeck
Production Manager

Noble Jones
Director of Photography
The Last Black Man in San Francisco
This film is both complicated and confusing. It speaks to a fifth generation black man and his closest friend and their quest to both protect and secure a classic Victorian home as squatters.
The relationships between immediate friends and family is both revealing and confounding. It also is a commentary on our fair city, and the Bay Area for that matter. The stratification on most every topic was best explained as "You can't hate something if you didn't love it first."
Rating   
Summary
The Last Black Man in San Francisco (June 14, 2019)
Jimmie Fails dreams of reclaiming the Victorian home his grandfather built in the heart of San Francisco. Joined on his quest by his best friend Mont, Jimmie searches for belonging in a rapidly changing city that seems to have left them behind.
Cast
The Last Black Man in San Francisco

Jimmie Fails
Role: Jimmie Fails

Jonathan Majors
Role: Montgomery Allen
Rob Morgan
Role: James Sr.
Tichina Arnold
Role: Wanda Fails

Finn Wittrock
Role: Clayton
Danny Glover
Role: Grandpa Allen
Jamal Trulove
Role: Kofi (of Greek Chorus)

Mari Kearney
Role: Phyllis
Cassie Hendry
Role: Homeless Person

Michael J. Gwynn
Role: Tall Hazmat Suit Guy
Michael Andrew Reed
Role: Homeless man
Jello Biafra
Role: Tour Guide
San Quinn
Role: Grown Ass Man
Daewon Song
Role: Uncle Ricky
Jordan Gomes
Role: Stunna (of Greek Chorus)
Dakecia Chappell
Role: Candy Lady
Michael O'Brien
Role: Terry
Johnny Walkr Jr.
Role: Jimmie's Grandfather
Crew
The Last Black Man in San Francisco



Natalie Teter
Associate Producer
Scott Williams
Costume Design

Adam Newport-Berra
Director of Photography
Olivia Kanz
Art Direction
Maya Rudolph
Post Production Supervisor
Sage Bilderback
Sound Mixer


Emile Mosseri
Original Music Composer

Sarah Esberg
Executive Producer
Luis Alfonso De la Parra
Co-Producer
Kimberly Parker
Executive Producer

Brad Pitt
Executive Producer
Maya Rudolph
Associate Producer
Jona Tochet
Production Design
Elena Nommensen
Set Decoration
Amanda Ramirez
Costume Design
Tara Marshell
Hairstylist
Josie Rodriguez
Makeup Artist
Kimberly Carlson
Hair Department Head
Natalie Teter
Unit Production Manager
Hilton Jamal Day
First Assistant Director
Alex Gilbert
Second Assistant Director
Jeremiah Kelleher
Second Second Assistant Director
Dominic Martin
Second Assistant Director
Corryn Deegan
Boom Operator

Chris Manning
Foley Artist

Kent Sparling
Sound Designer

Kent Sparling
Sound Re-Recording Mixer
Dmitri Makarov
Supervising Sound Editor
David C. Hughes
Sound Effects Editor
Laila Bahman
Still Photographer
Valerie Emmi
Set Costumer
Terri D'Ambrosio
Music Supervisor
Brian R. Taylor
Sound Recordist