The Third Wife
This film is set in 19th century rural Vietnam where the wealthy landowner marries his third wife, a 14 year old named May. The goal is to bear a male child for her husband and gain status.
Much of this film is visually stunning. That said, it's also often confusing and without explanation. That also said, it is the unspoken nuances that are intriguing and make this movie so interesting. We think this film is worth seeking out. It's a fascinating peek into the past. Vietnamese with English subtitles.
Rating
Summary
The Third Wife (January 11, 2019)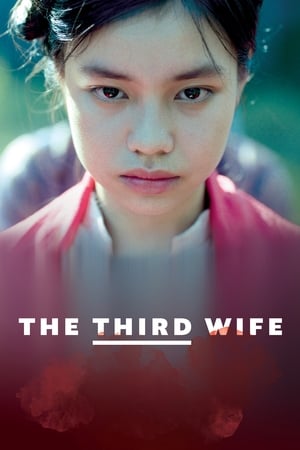 Though only 14 years old, May is selected to be the third wife of a wealthy landowner. Her new home seems idyllic, her husband favours her, and she quickly becomes pregnant with what she is certain will be the desired male progeny. But trouble is quietly brewing: she witnesses a forbidden tryst that will spark a chain reaction of misfortunes — and stir in May urges that until now had been dormant.
Nguyễn Phương Trà My
Role: May

Chananun Chotrungroj
Cinematography


Edouard Morin
Sound Designer


All is True
Here is another audience worthy production featuring Kenneth Branagh as an aging William Shakespeare who returns home to resume the family activities as his fame and fortune transition in his senior years.
It's a wonderful film with exceptional acting, a rare peek behind the curtain. The viewers will need to decide for themselves if "all is true" or not.
Rating
Summary
All Is True (December 21, 2018)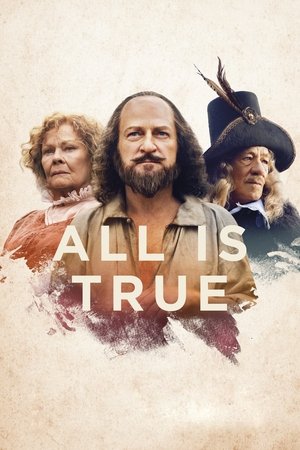 A look at the final days in the life of playwright William Shakespeare.
Kenneth Branagh
Role: William Shakespeare
Judi Dench
Role: Anne Hathaway

Ian McKellen
Role: Henry Wriothesley
Kathryn Wilder
Role: Judith Shakespeare
Jack Colgrave Hirst
Role: Tom Quiney

Lydia Wilson
Role: Susanna
Alex MacQueen
Role: Sir Thomas Lucy
Hadley Fraser
Role: John Hall
Zac Nicholson
Cinematography
Dark Phoenix
Dark Phoenix is indeed dark! The unity we've come to expect begins to melt. Trust begins to dissolve. Powerful unknown forces threaten the X-Men world as we know it. The scenes become quite intense and destructive.
We were surprised to see some young children in attendance. Even though the film is rated PG-13, we do not recommend this for young children.
Special Note: The X-men series, part of 21st Century Fox, was one of the most innovative and successful franchises for almost 20 years. When Disney acquired most of Fox's assets as part of a $71.3 billion package, everything changed. Time will tell the future of the X-men product.
Rating   
Summary
Dark Phoenix (June 5, 2019)
The X-Men face their most formidable and powerful foe when one of their own, Jean Grey, starts to spiral out of control. During a rescue mission in outer space, Jean is nearly killed when she's hit by a mysterious cosmic force. Once she returns home, this force not only makes her infinitely more powerful, but far more unstable. The X-Men must now band together to save her soul and battle aliens that want to use Grey's new abilities to rule the galaxy.

Sophie Turner
Role: Jean Grey / Dark Phoenix

James McAvoy
Role: Charles Xavier / Professor X
Michael Fassbender
Role: Erik Lensherr / Magneto
Jennifer Lawrence
Role: Raven Darkholme / Mystique

Jessica Chastain
Role: Vuk
Nicholas Hoult
Role: Hank McCoy / Beast
Evan Peters
Role: Peter Maximoff / Quicksilver

Tye Sheridan
Role: Scott Summers / Cyclops
Kodi Smit-McPhee
Role: Kurt Wagner / Nightcrawler

Alexandra Shipp
Role: Ororo Munroe / Storm
Lamar Johnson
Role: Ben Hammil / Match

Kota Eberhardt
Role: Selene Gallio

Scott Shepherd
Role: Dr. John Grey

Summer Fontana
Role: Young Jean Grey

Halston Sage
Role: Alison Blaire / Dazzler
Brian d'Arcy James
Role: President of the United States

Hannah Anderson
Role: Elaine Grey

Andrew Stehlin
Role: Ariki
Chris Claremont
Role: White House Guest


Lauren Shuler Donner
Producer
Chris Claremont
Comic Book

Mauro Fiore
Director of Photography
Richard Norton
Stunt Coordinator
Stan Lee
Executive Producer

Claude Paré
Production Design
Michele Laliberte
Supervising Art Director
Daniel Orlandi
Costume Design
Chris Dowell
Post Production Supervisor
Justin Haut
Production Supervisor
Brian Smrz
Second Unit Director
Richard King
Supervising Sound Editor
Randy Torres
Sound Designer
Michael W. Mitchell
Sound Effects Editor
Cameron Waldbauer
Special Effects Supervisor
Frederic Breault
Visual Effects Supervisor
Phil Brennan
Visual Effects Supervisor
Hugo Léveillé
Visual Effects Supervisor
Jonathan Piche-Delorme
Visual Effects Supervisor
Zachary Tucker
Visual Effects Supervisor
Hank Amos
Stunt Coordinator

James M. Churchman
Stunt Coordinator
Michael Scherer
Stunt Coordinator
Tim Wong
Stunt Coordinator
Michael Langford
Animation Supervisor
Wesley Chandler
Animation Supervisor
Daniel Auclair
Production Manager

Dr Bhanu Pratap Singh
Assistant Director