Movie 1: Jay Myself
What a unique and intriguing documentary film. It's about a photographer who lived most of his career in a six story, 35,000 square foot former bank building in New York City's Bowery neighborhood. He agrees to sell the building for $55 million and needs to move.
It's quirky, often funny, occasionally goofy. It's sometimes a bit dull but at the same time it can be inspiring and entertaining. We loved it!
Rating
Summary
Jay Myself (July 31, 2019)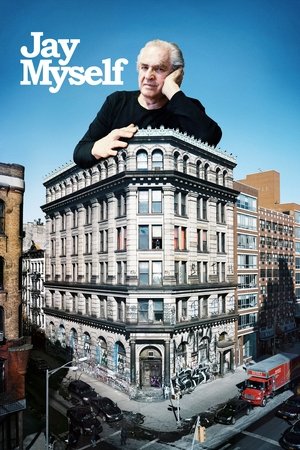 Photographer Stephen Wilkes creates an intimate portrait of his mentor, Jay Maisel, as he leaves the 30,000 square foot building in the Bowery that he's inhabited and filled with his eccentric collection of beautiful random objects for the last 40 years - known as 'The Bank.'



Movie 2: Brittany Runs a Marathon
This film was a hit at the 2019 Sundance Film Festival winning the Audience Award. This dramedy is sometimes funny but more times it's just a peek at someone's personal mess.
We think it is supposed to be inspiring but it falls flat in the middle and struggles to get back into positive territory.
Rating
Summary
Brittany Runs a Marathon (August 23, 2019)
A young woman decides to make positive changes in her life by training for the New York City Marathon.
Cast
Brittany Runs a Marathon
Jillian Bell
Role: Brittany
Michaela Watkins
Role: Catherine
Utkarsh Ambudkar
Role: Jern
LilRel Howery
Role: Demetrius
Jennifer Dundas
Role: Shannon
Patch Darragh
Role: Doctor Falloway
Erica Hernandez
Role: Molly
Dan Bittner
Role: Terrence

Kate Arrington
Role: Cici

Juri Henley-Cohn
Role: David

Pascal Yen-Pfister
Role: Snobby Artist Man

Miriam A. Hyman
Role: Snobby Artist Woman
Gene Gabriel
Role: Michael
Gina Costigan
Role: Drunk Woman

Robert Garcia Cabrera
Role: Waiter
Maia Nkenge Wilson
Role: Overweight Woman
Frances Eve
Role: Marathon Worker

Esteban Benito
Role: Peter
Crew
Brittany Runs a Marathon
Seamus Tierney
Director of Photography
Stacey Berman
Costume Designer
Jillian Bell
Executive Producer
Kim Fischer
Set Decoration
Naomi Munro
Art Direction
Scott Hersh
Makeup Department Head
Erin Magill
Production Design

Jolian Blevins
Co-Producer
Michael Thomas Zambrano
Key Hair Stylist
Duncan Thum
Original Music Composer
Richard G. Weinberg
Executive Producer
Paul Downs Colaizzo
Director
Paul Downs Colaizzo
Executive Producer
Paul Downs Colaizzo
Writer
Padraic 'Paddy' Murphy
Associate Producer
Dennis Polanco
Hair Department Head
Movie 3: The Goldfinch
This is the story of one mans life from the age of 13 well into his adult years. His mom dies when he is 13 and his immediate family experience is less than ideal.
That said, it's a unique story with several plot twists that keep it interesting. It's based on the 2014 Pulitzer Prize for fiction. It's worth a watch.
Rating
Summary
The Goldfinch (September 12, 2019)
A boy in New York is taken in by a wealthy family after his mother is killed in a bombing at the Metropolitan Museum of Art. In a rush of panic, he steals 'The Goldfinch', a painting that eventually draws him into a world of crime.

Ansel Elgort
Role: Theodore Decker
Oakes Fegley
Role: Young Theodore Decker
Aneurin Barnard
Role: Boris Pavlikovsky

Finn Wolfhard
Role: Young Boris Pavlikovsky

Sarah Paulson
Role: Xandra
Luke Wilson
Role: Larry Decker
Jeffrey Wright
Role: James 'Hobie' Hobart

Nicole Kidman
Role: Samantha Barbour
Ashleigh Cummings
Role: Pippa
Willa Fitzgerald
Role: Kitsey Barbour

Denis O'Hare
Role: Lucius Reeve
Luke Kleintank
Role: Platt Barbour
Peter Jacobson
Role: Mr. Silver

Aimee Laurence
Role: Young Pippa

Nicky Torchia
Role: Young Tom Cable
Collin Shea Schirrmacher
Role: Young Toddy Barbour
Robert Joy
Role: Welton 'Welty' Blackwell

Pamela Dunlap
Role: Mrs. Vogel
Ryan Foust
Role: Andrew 'Andy' Barbour

Misha Osherovich
Role: Shirley T
Jack DiFalco
Role: Young Platt Barbour

Aidan Kennedy
Role: Middle School Student

Alton Fitzgerald White
Role: Social Worker

Kevin D. McGee
Role: Doorman

Hannah Kurczeski
Role: Middle School Student
Matteo van der Grijn
Role: Gyuri

Kevin Owen McDonald
Role: Mr. Pavlikovsky
Nick Vorsselman
Role: Boy on Street at Airport
Hank Rogerson
Role: Vegas Teacher
Scott Eliasoph
Role: Doorman

Don Castro
Role: Detective #1
Rick Bolander
Role: Paramedic

Vincent Tumeo
Role: Bar Patron - Restaurant

Robert Turano
Role: Detective #2
Ben Hollandsworth
Role: Race
Gerson Oratmangoen
Role: Indonesian Man

Roger Deakins
Director of Photography

K.K. Barrett
Production Design
Mari-Jo Winkler
Executive Producer
Peter Straughan
Screenplay

Erwin Godschalk
Line Producer
Rena DeAngelo
Set Decoration
Deborah Jensen
Supervising Art Director

Kasia Walicka-Maimone
Costume Design

Maarten Swart
Associate Producer
Mandy Lyons
Hair Department Head
Jackie Risotto
Key Makeup Artist
Trevor Gureckis
Original Music Composer
Gina Leone
Key Hair Stylist