Movie 1: Raising Hell: The Life & Times of Molly Ivins
This is a documentary film about Molly Ivins. She was a national political columnist from Texas and described herself as a Liberal.
She was funny, mean, clever and sincere, often all at the same time. She was enormously popular nation wide. It's timely given the tumultuous state of current affairs. It's in very limited release. If possible, don't miss it.
Rating
Summary
Raise Hell: The Life & Times of Molly Ivins (August 30, 2019)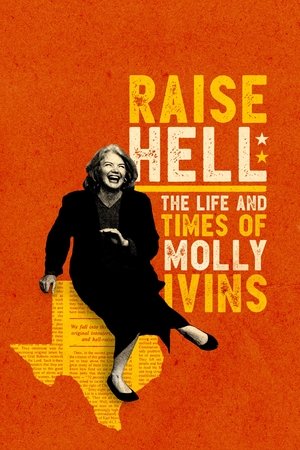 Molly Ivins was six feet of flame-haired Texas trouble. She was a prescient political journalist, best-selling author, and Bill of Rights warrior. She took no prisoners, leaving both sides of the aisle laughing and craving more of her razor-sharp wit. It's time to raise hell like Molly!
Cast
Raise Hell: The Life & Times of Molly Ivins

Molly Ivins
Role: Herself
Harold Cook
Role: Himself
Margo Johnston
Role: Herself
Charles Kaiser
Role: Himself
Paul Krugman
Role: Himself
Anne Lamott
Role: Herself
Linda Jann Lewis
Role: Herself
Myra MacPherson
Role: Herself

Rachel Maddow
Role: Herself
Marty Maley
Role: Himself
Sara Ivins Maley
Role: Herself
Dave McNeely
Role: Himself
Muffie Moroney
Role: Herself
Victor Navasky
Role: Himself
Kaye Northcott
Role: Herself
Terry O'Rourke
Role: Himself
Cecile Richards
Role: Herself
Anne Siefert
Role: Herself
Sara Speights
Role: Herself
Ellen Sweets
Role: Herself
Forrest Wilder
Role: Himself
Anthony Zurcher
Role: Himself
Crew
Raise Hell: The Life & Times of Molly Ivins

Movie 2: Hustlers
This film, based on true events, has managed to attract large audiences, especially young adults. It's about a group of young strippers in 2007 at a Manhattan strip club catering to Wall Street clientele.
While the story was executed well, it wasn't long before the topic became tedious. The film relies heavily on the "underdog" factor but there is no apology for the collusion and damage caused. Jennifer Lopez delivers a standout performance.
Rating
Summary
Hustlers (September 12, 2019)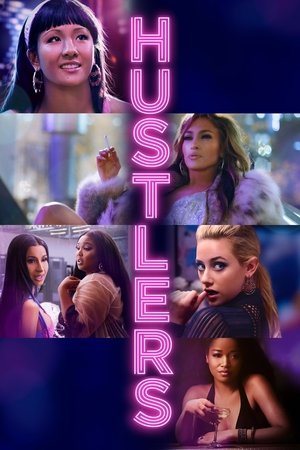 A crew of savvy former strip club employees band together to turn the tables on their Wall Street clients.

Constance Wu
Role: Destiny
Jennifer Lopez
Role: Ramona Vega
Julia Stiles
Role: Elizabeth
Keke Palmer
Role: Mercedes
Lili Reinhart
Role: Annabelle

Mercedes Ruehl
Role: Mother

Trace Lysette
Role: Tracey
Mette Towley
Role: Justice
Madeline Brewer
Role: Dawn


Ching Hoh-Wai
Role: Destiny's Grandmother
Doris McCarthy
Role: Bar Patron
Vanessa Aspillaga
Role: Manuela
Leonard Zimmerman
Role: Diner Guy
Molly Williams
Role: Stripper

David Wenzel
Role: Shit Faced Guy
Daymien Valentino
Role: Mover
Nicholas Suech
Role: Strip Club Parton
Emma Batiz
Role: 12-Year-Old Juliet
Dov Davidoff
Role: Manager
Brandon Keener
Role: Alpha
Devin Ratray
Role: Stephen
Jane Musky
Production Design

Robert Simonds
Executive Producer

Elaine Goldsmith-Thomas
Producer

Lorene Scafaria
Screenplay


Lorene Scafaria
Co-Producer
Megan Ellison
Executive Producer
Todd Banhazl
Director of Photography
Alexandra Mazur
Set Decoration
Margot Boccia
Makeup Department Head
Roxanne Rizzo
Key Makeup Artist
Mitchell Travers
Costume Design
Susan Schectar
Hairstylist
Adam Fogelson
Executive Producer

Pamela Thur
Executive Producer
Alex Brown
Executive Producer
Christy Falco
Makeup Artist
Charles Zambrano
Makeup Artist
Movie 3: Monos
Set on a remote mountain in Columbia, South America, this is a bizarre story about eight teenage guerrilla fighters, a cow and an American woman hostage. The group embraces cult rituals and takes instruction by radio.
It's enormously confusing and quite violent. While the story is occasionally stunning visually, the violence and extreme hazing plunge this film into a bizarre abyss. Spanish with English subtitles and in very limited release.
Rating   
Summary
Monos (February 10, 2019)
On a faraway mountaintop, eight kids with guns watch over a hostage and a conscripted milk cow.

Moisés Arias
Role: Patagrande
Julianne Nicholson
Role: Doctora
Sofia Buenaventura
Role: Rambo
Karen Quintero
Role: Leidi
Julian Giraldo
Role: Lobo
Laura Castrillón
Role: Sueca
Sneider Castro
Role: Bum Bum
Wilson Salazar
Role: Mensajero
Jorge Román
Role: Buscador de Oro
Alejandro Landes
Director
Jasper Wolf
Director of Photography
Mica Levi
Original Music Composer

Yorgos Mavropsaridis
Editor
Daniela Schneider
Production Design
Angela Leyton
Art Direction
Johanna Buendia
Costume Design
Andres Ramirez
Makeup Artist
Alex Rojas
Makeup Effects
Clas Hakeröd
Post Production Supervisor
Alex Ezpeleta
Assistant Director
Santiago A. Zapata
Producer
Fernando Epstein
Producer
Alejandro Landes
Screenplay
Alexis dos Santos
Screenplay
Alejandro Landes
Producer
Alexis dos Santos
Casting
Daniela Schneider
Casting
Daniela Schneider
Costume Design