Movie 1: A Faithful Man
This French film by Actor/Director Louis Garrel checks most boxes for French films released in the US. Good acting, an interesting screenplay and a "peculiar thicket love quadrangle". It's a bit "too much information" as the film softly comes to an end. French with English subtitles.
Rating
Summary
A Faithful Man (December 26, 2018)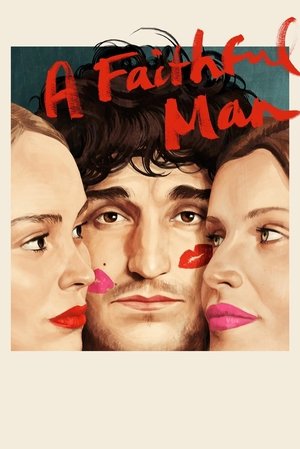 Marianne leaves Abel for Paul, his best friend and the father of her unborn child. Eight years later, Paul dies and Marianne returns to Abel. However, things have changed for the both of them and feelings of jealousy surround their new relationship.

Laetitia Casta
Role: Marianne

Joseph W. Engel
Role: Joseph
Jean-Claude Carrière
Writer
Jean Rabasse
Production Design


Pascal Caucheteux
Executive Producer
Martine Cassinelli
Executive Producer
Irina Lubtchansky
Director of Photography

Laurent Bozzi
Key Hair Stylist
Mélissa Malinbaum
Executive Producer

Movie 2: Before You Know It
Reviews like "charming and quirky" don't quite describe this drama/comedy. Set in New York City, a compact family who operate a small theater, discover their "thought dead" mother is alive and acting as a soap opera star. It's wacky but watchable. Judith Light is a hoot.
Rating
Summary
Before You Know It (August 30, 2019)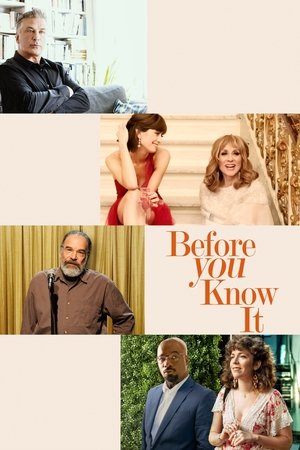 In 1993 New York City, dysfunctional co-dependent sisters discover that the mother they thought had died when they were young is alive and starring on a popular daytime soap opera.

Hannah Pearl Utt
Role: Rachel Gurner

Jen Tullock
Role: Jackie Gurner

Judith Light
Role: Sherrell

Mike Colter
Role: Charles

Hannah Pearl Utt
Director


Movie 3: Downton Abbey
The long awaited release of Downton Abbey follows the television series by the same name. It's set in 1927 in the Yorkshire countryside.
It's a complex story to describe. Imagine the dynamic of the traditional monarchy, the King, Queen and their court on a tour of the country that instantly spawns conflicts of class, authority, influence, integrity, and arrogance. That said, it does not disappoint! High points: set decoration, cinematography and costume design.
Rating   
Summary
Downton Abbey (September 12, 2019)
The beloved Crawleys and their intrepid staff prepare for the most important moment of their lives. A royal visit from the King and Queen of England will unleash scandal, romance and intrigue that will leave the future of Downton hanging in the balance.
Hugh Bonneville
Role: Robert Crawley
Maggie Smith
Role: Violet Crawley
Michelle Dockery
Role: Mary Crawley
Jim Carter
Role: Mr. Carson
Laura Carmichael
Role: Edith Crawley
Elizabeth McGovern
Role: Cora Crawley
Phyllis Logan
Role: Mrs. Hughes
Penelope Wilton
Role: Isobel Merton
Brendan Coyle
Role: John Bates

Joanne Froggatt
Role: Anna Bates
Robert James-Collier
Role: Thomas Barrow
Lesley Nicol
Role: Mrs. Patmore
Sophie McShera
Role: Daisy Mason
Raquel Cassidy
Role: Phyllis Baxter

Allen Leech
Role: Tom Branson
Imelda Staunton
Role: Lady Bagshaw
Geraldine James
Role: Queen Mary
Simon Jones
Role: King George V
David Haig
Role: Mr. Wilson
Tuppence Middleton
Role: Lucy Smith
Stephen Campbell Moore
Role: Major Chetwode
Kevin Doyle
Role: Joseph Molesley
Douglas Reith
Role: Lord Merton

Fifi Hart
Role: Sybbie Branson

James Cartwright
Role: Tony Sellick
Alice McCarthy
Role: Nanny Harewood

Kate Phillips
Role: Princess Mary

Susan Lynch
Role: Miss Lawton
Mark Addy
Role: Mr. Bakewell

Philippe Spall
Role: Monsieur Courbet
Richenda Carey
Role: Mrs. Webb
Matthew Goode
Role: Henry Talbot
Julian Fellowes
Screenplay

Brian Percival
Executive Producer
Julian Fellowes
Characters
Nigel Marchant
Executive Producer
John Lunn
Original Music Composer

Ben Smithard
Director of Photography

Jill Trevellick
Casting Director
Donal Woods
Production Design
Simon Walker
Art Direction
Anna Mary Scott Robbins
Costume Design
Annette Field
Makeup & Hair
Anne Oldham
Makeup & Hair