BIG HELLO to everyone!  We are finally back home from our five weeks in Europe.  Exhausted, refreshed, inspired, thankful, and content!  Thanks to all for the wonderful comments and updates along the way.  We truly feel like we live in a global family!!
It's with apologies we are behind on our movie reviews.  We managed to see nine movies while on the road.  The first three have already been published.  The next six will be posted over the next few days in two separate posts.
A quick list of things that surprised us:
We were surprised to see films released in Europe before the US including Port Authority, Terminator: Dark Fate, and A Rainy Day in New York.
The multiplex in Bratislava, Slovakia offers snacks like nachos with Vodka shots!
One massive Paris complex had 32 screens, all underground.  Most theaters 75 to 95% full.
We saw the most popular films shown in VO (version original) that means the language of the films origin. We only saw English language films, some had subtitles in two or three languages.
Movie 1: Joker
Rating  
Summary
Joker (October 2, 2019)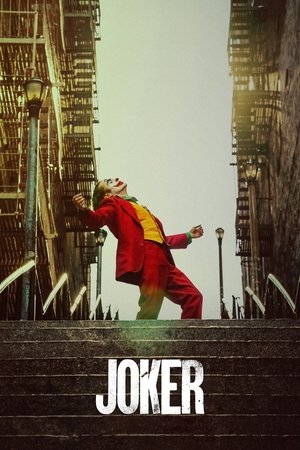 During the 1980s, a failed stand-up comedian is driven insane and turns to a life of crime and chaos in Gotham City while becoming an infamous psychopathic crime figure.

Joaquin Phoenix
Role: Arthur Fleck / Joker
Robert De Niro
Role: Murray Franklin
Zazie Beetz
Role: Sophie Dumond

Frances Conroy
Role: Penny Fleck
Brett Cullen
Role: Thomas Wayne
Shea Whigham
Role: Detective Burke

Bill Camp
Role: Detective Garrity

Glenn Fleshler
Role: Randall
Josh Pais
Role: Hoyt Vaughn

Marc Maron
Role: Ted Marco
Sondra James
Role: Dr. Sally
Murphy Guyer
Role: Barry O'Donnell
Douglas Hodge
Role: Alfred Pennyworth
Dante Pereira-Olson
Role: Young Bruce Wayne

Brian Tyree Henry
Role: Carl (Arkham Clerk)

Sharon Washington
Role: Social Worker
Jolie Chan
Role: Street Worker
Mary Kate Malat
Role: Murray Franklin Intern

Evan Rosado
Role: Gangboy
Adrienne Lovette
Role: Middle Aged Woman
Mandela Bellamy
Role: Boy's Mother
Hannah Gross
Role: Young Penny

Justin Theroux
Role: Ethan Chase (uncredited)
April Grace
Role: Arkham Psychiatrist
Carl Lundstedt
Role: Wall Street Three
Michael Benz
Role: Wall Street Three
Gary Gulman
Role: Comedian
Sam Morril
Role: Open Mic Comic
Chris Redd
Role: Comedy Club Emcee
Mandela Bellamy
Role: Mother on Bus

Greer Barnes
Role: Haha's Clown

Bryan Callen
Role: Haha's Stripper

Ray Iannicelli
Role: Haha's Clown

Peter Benson
Role: Good Morning Host
Mike Troll
Role: Clown Protestor
Jane Fergus
Role: IBN Anchorwoman
Jeff McCarthy
Role: NCB Anchor

Kim Brockington
Role: NCB Co-Anchor
Michael-Scott Druckenmiller
Role: Paramedic

John Cenatiempo
Role: Aftermath Police Officer
Danny Schoch
Role: Aftermath Police Officers

Keith Buterbaugh
Role: Band Leader

James Ciccone
Role: Murray Franklin Band
Rich Campbell
Role: Murray Franklin Band
Richard Baratta
Role: Murray Franklin Band
April Grace
Role: Arkham Psychiatrist
Bruce Berman
Executive Producer
Mark Friedberg
Production Design

Lawrence Sher
Director of Photography

Lawrence Sher
Cinematography
Laura Ballinger
Supervising Art Director

Michael E. Uslan
Executive Producer
Richard Baratta
Executive Producer

Mark Bridges
Costume Design

Emma Tillinger Koskoff
Producer

Walter Hamada
Executive Producer



Kay Georgiou
Hair Department Head
Kris Moran
Set Decoration
Joseph Garner
Executive Producer
Nicki Ledermann
Makeup Department Head

G.A. Aguilar
Stunt Coordinator

Aaron L. Gilbert
Executive Producer
Airon Armstrong
Stunt Double

Hildur Guðnadóttir
Original Music Composer
Brian Adler
Visual Effects
Jason Cloth
Executive Producer

Movie 2: Maleficent: Mistress of Evil
Rating   
Summary
Maleficent: Mistress of Evil (October 16, 2019)
Maleficent and her goddaughter Aurora begin to question the complex family ties that bind them as they are pulled in different directions by impending nuptials, unexpected allies, and dark new forces at play.
Cast
Maleficent: Mistress of Evil

Angelina Jolie
Role: Maleficent

Elle Fanning
Role: Princess Aurora

Michelle Pfeiffer
Role: Queen Ingrith
Harris Dickinson
Role: Prince Phillip

Chiwetel Ejiofor
Role: Conall
Robert Lindsay
Role: King John
David Gyasi
Role: Percival

Juno Temple
Role: Thistlewit

Lesley Manville
Role: Flittle
Imelda Staunton
Role: Knotgrass
Judi Shekoni
Role: Shrike (Jungle)
Miyavi
Role: Udo (Tundra)

Kae Alexander
Role: Ini (Desert)
Warwick Davis
Role: Lickspittle
Fernanda Diniz
Role: Jungle Warrior Fey
Teresa Mahoney
Role: Dinner Servant
Crew
Maleficent: Mistress of Evil
Patrick Tatopoulos
Production Design

Ellen Mirojnick
Costume Design
Duncan Henderson
Producer

Geoff Zanelli
Original Music Composer



Henry Braham
Director of Photography
Jeff Kirschenbaum
Executive Producer

Linda Woolverton
Screenplay

Reg Poerscout-Edgerton
Casting Director
Micah Fitzerman-Blue
Screenplay
Michael Vieira
Executive Producer

Matt Smith
Executive Producer
Dominic Capon
Set Decoration

Movie 3: Terminator: Dark Fate
This was better than we expected.  After all the last three editions were a bit bleak.  This version was inventive, adding just enough new twists to keep it fresh while respecting the franchises' history.  It's well worth the watch if you are already a fan.  
Rating   
Summary
Terminator: Dark Fate (October 23, 2019)
More than two decades have passed since Sarah Connor prevented Judgment Day, changed the future, and re-wrote the fate of the human race. Dani Ramos is living a simple life in Mexico City with her brother and father when a highly advanced and deadly new Terminator – a Rev-9 – travels back through time to hunt and kill her. Dani's survival depends on her joining forces with two warriors: Grace, an enhanced super-soldier from the future, and a battle-hardened Sarah Connor. As the Rev-9 ruthlessly destroys everything and everyone in its path on the hunt for Dani, the three are led to a T-800 from Sarah's past that may be their last best hope.
Cast
Terminator: Dark Fate

Natalia Reyes
Role: Daniela "Dani" Ramos
Mackenzie Davis
Role: Grace

Linda Hamilton
Role: Sarah Connor

Arnold Schwarzenegger
Role: Carl / The Terminator
Diego Boneta
Role: Diego Ramos

Fraser James
Role: Major Dean
Alicia Borrachero
Role: Carl's Wife
Enrique Arce
Role: Dani Ramos's Father
Edward Furlong
Role: John Connor
Jude Collie
Role: John Connor (Body Double)
Brett Azar
Role: T-800 "Model 101" (Body Double)
Nicholas Wittman
Role: F-35 Pilot

Mario de la Rosa
Role: Mexico City Cop

Claudia Trujillo
Role: Maria
Rochelle Neil
Role: C-5 Co-Pilot

Tábata Cerezo
Role: Julia

Christine Horn
Role: Owens
Pedro Rudolphi
Role: Cholo

Kacy Owens
Role: Maggie Clinton

Phillip Garcia
Role: Rusty
Lorna Brown
Role: Agent Brenner
Stuart McQuarrie
Role: Manager
Tristán Ulloa
Role: Felipe Gandal
Crew
Terminator: Dark Fate

James Cameron
Screenstory
Ken Seng
Director of Photography

Gale Anne Hurd
Characters

Charles H. Eglee
Screenstory
Josh Friedman
Screenstory
David S. Goyer
Screenplay

Dana Goldberg
Executive Producer
Edward Cheng
Executive Producer
Bonnie Curtis
Executive Producer
Don Granger
Executive Producer
John J. Kelly
Executive Producer
Julie Lynn
Executive Producer
Junkie XL
Original Music Composer
Sonja Klaus
Production Design

Ngila Dickson
Costume Design
Derek Vanderhorst
Sound Designer
David S. Goyer
Screenstory
Justin Rhodes
Screenstory
Damián Galán Álvarez
Set Decoration
David Bryan
Art Direction