The White Crow
Reviews are all over the board on this one, mostly not so good. We enjoyed it. To be clear, this is a biopic about Rudolf Nureyev. If you are a history buff, we will leave it for your discovery.
We found it believable and loaded with twists and turns you would expect from a suspense novel. The acting is passable to good but the theme is intriguing and satisfying. Russian with English subtitles.
Rating
Summary
The White Crow (March 22, 2019)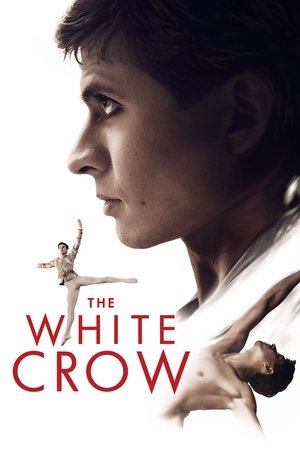 Director Ralph Fiennes captures the raw physicality and brilliance of Rudolf Nureyev, whose escape to the West stunned the world at the height of the Cold War. With his magnetic presence, Nureyev emerged as ballet's most famous star, a wild and beautiful dancer limited by the world of 1950s Leningrad. His flirtation with Western artists and ideas led him into a high-stakes game of cat and mouse with the KGB.

Oleg Ivenko
Role: Rudolf Nureyev
Ralph Fiennes
Role: Alexander Pushkin
Adèle Exarchopoulos
Role: Clara Saint
Sergei Polunin
Role: Yuri Soloviev

Louis Hofmann
Role: Teja Kremke
Olivier Rabourdin
Role: Alexinsky
Raphaël Personnaz
Role: Pierre Lacotte
Chulpan Khamatova
Role: Xenia
Zach Avery
Role: Michael Jones
Yves Heck
Role: Jagaud-Lachaume

Mar Sodupe
Role: Helena Romero
Nadezhda Markina
Role: bureaucrat
Anne Seibel
Production Design

Madeline Fontaine
Costume Design
Christelle Maisonneuve
Set Decoration
Camille Bougon-Pigneul
Set Decoration

The Serengeti Rules
This film is based on research, specifically the environment, from the 1960s to now. The focus is "what were the causes of climate change in recent history and what is and should happen to mitigate that damage/change".
The film spans studies from the Arctic to the Pacific tide pools, from the Serengeti to the Amazon, from otters to sea urchins and more. Anyone interested in the current status of the environment will find this film worth while.
Rating
Summary
The Serengeti Rules (April 21, 2018)
Exploring some of the most remote and spectacular places on Earth, five pioneering scientists make surprising discoveries that flip our understanding of nature on its head, and offer new hope for restoring our world.
Matthieson McCrae
Role: Bob Paine
Jaime Excell
Role: Jim Estes
Johnathan Newport
Role: John Terborgh
Ashlynn Jade Lopez
Role: Mary Power, Age 8
Samantha Nugent
Role: Mary Power, Age 33
Laurie Spiegel
Role: Mary Power's Mother
Greg Kriek
Role: Tony Sinclair
Tim Cragg
Director of Photography
David Elisco
Executive Producer
Dennis Liu
Executive Producer
Special Note:  This is a mini post of a couple films we managed to squeeze in this week.
We will be traveling to visit family and friends in the Midwest over the next six weeks.  We will continue to post movie reviews and travel photos as time permits.
We send our best wishes to you all!
J&J