Yesterday
This is a unique story where Jack, a young singer/songwriter in England, discovers the Beatles never existed. Jack decides to perform the Beatles music to his new audiences. Good acting and fresh concept.
This film is fun, unique, clever, and surprising. Kudos from J&J. This one is appropriate for all audiences!
Rating
Summary
Yesterday (June 27, 2019)
Jack Malik is a struggling singer-songwriter in an English seaside town whose dreams of fame are rapidly fading, despite the fierce devotion and support of his childhood best friend, Ellie. After a freak bus accident during a mysterious global blackout, Jack wakes up to discover that he's the only person on Earth who can remember The Beatles.

Himesh Patel
Role: Jack Malik

Lily James
Role: Ellie Appleton

Ed Sheeran
Role: Ed Sheeran
Kate McKinnon
Role: Debra Hammer


Meera Syal
Role: Sheila Malik

Sanjeev Bhaskar
Role: Jed Malik
Sophia Di Martino
Role: Carol
Sarah Lancashire
Role: Liz
Alexander Arnold
Role: Gavin

Karl Theobald
Role: Terry
Vincent Franklin
Role: Brian

Ellise Chappell
Role: Lucy

Lamorne Morris
Role: Head of Marketing

Camilla Rutherford
Role: Hilary
James Corden
Role: James Corden

Elizabeth Berrington
Role: Hazel

Cristina Dohmen
Role: Newscaster

Robert Carlyle
Role: John (uncredited)

Michael Kiwanuka
Role: Himself

Richard Curtis
Screenplay
Patrick Rolfe
Production Design
Lorna Houlihan
Art Direction
James Wakefield
Supervising Art Director
Christopher Wyatt
Art Direction

Lee Brazier
Executive Producer
Matthew James Wilkinson
Producer
Christopher Ross
Director of Photography
Brandie Reinhold
Costumer
Nele Mertens
Assistant Editor
Nick Angel
Executive Producer
Glenn Freemantle
Sound Designer
Daniel Pemberton
Original Music Composer

The Secret Life of Pets 2
Witty, clever, charming and often hilarious. It's a fun watch for viewers of all ages. It's not perfect but much of the material is fresh and you might find yourself chuckling spontaneously from time to time just for giggles.
Rating
Summary
The Secret Life of Pets 2 (May 24, 2019)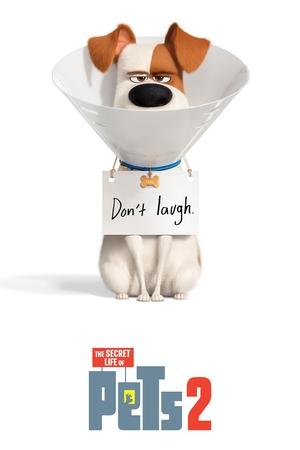 Max the terrier must cope with some major life changes when his owner gets married and has a baby. When the family takes a trip to the countryside, nervous Max has numerous run-ins with canine-intolerant cows, hostile foxes and a scary turkey. Luckily for Max, he soon catches a break when he meets Rooster, a gruff farm dog who tries to cure the lovable pooch of his neuroses.
Cast
The Secret Life of Pets 2
Patton Oswalt
Role: Max (voice)
Eric Stonestreet
Role: Duke (voice)
Kevin Hart
Role: Snowball (voice)

Jenny Slate
Role: Gidget (voice)
Ellie Kemper
Role: Katie (voice)
Lake Bell
Role: Chloe (voice)
Dana Carvey
Role: Pops (voice)
Hannibal Buress
Role: Buddy (voice)
Bobby Moynihan
Role: Mel (voice)

Tiffany Haddish
Role: Daisy (voice)
Nick Kroll
Role: Sergei (voice)
Pete Holmes
Role: Chuck (voice)
Harrison Ford
Role: Rooster (voice)

Sean Giambrone
Role: Cotton (voice)

Meredith Salenger
Role: Cat Lady (voice)
Scott Mosier
Role: Additional voices

Garth Jennings
Role: Additional voices
Laraine Newman
Role: Additional Voices (voice)
Tara Strong
Role: Additional Voices (voice)
Fred Tatasciore
Role: Additional Voices (voice)
Crew
The Secret Life of Pets 2


Alexandre Desplat
Original Music Composer
Jonathan del Val
Co-Director
Article 15
For something serious, seek out this film from India. It's a crime drama just released about a gang rape and murder that occurred in a rural area in India in 2014.
It's already raking in awards in London's Indian Film Festival. It's mostly based on the ongoing socio-policical situation where discrimination is rampant, related to gender, race and caste. The police struggle to find solutions, acceptance and change.
It's not always easy to watch but it is a rare opportunity to see history in the making for one of the most populated counties in the world. Hindi with English subtitles.
Rating   
Summary
Article 15 (May 28, 2019)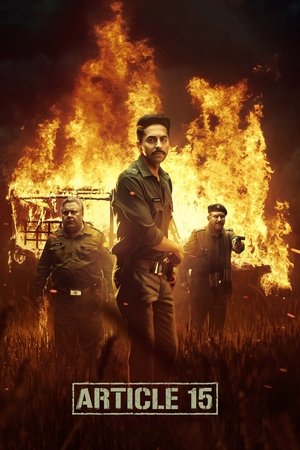 A young IPS officer's new posting in rural India has him confronting caste disparities and uncomfortable truths in the face of a gruesome crime. When three girls go missing in the fictional village of Lalgaon, two of them are found dead and there is no trace of the third one. Where is she and who is responsible for this heinous act?

Ayushmann Khurrana
Role: Ayan Ranjan



Manoj Pahwa
Role: Bhramadatt

Ronjini Chakraborty
Role: Dr. Malti
Mohammed Zeeshan Ayyub
Role: Nishad



Namashi Chakraborty
Role:
Sagar Shirgaonkar
Executive Producer
Amit J Chaudhary
Line Producer
Sachin Bhintade
Production Controller
Gaurav Solanki
Screenplay
Ewan Mulligan
Director of Photography
Anurag Saikia
Original Music Composer

Gingger Shankar
Original Music Composer
Piyush Shankar
Original Music Composer
Divine
Original Music Composer

Armaan Malik
Playback Singer

Ayushmann Khurrana
Playback Singer

Asees Kaur
Playback Singer
Sayani Gupta
Playback Singer
Yasser Desai
Playback Singer

Akanksha Sharma
Playback Singer
Boloy Kumar Doloi
Sound Re-Recording Mixer
Anuj Gupta
Casting Director
Smruti Ranjan Mishra
Assistant Editor
Krutika Jain
Makeup Artist