Movie 1: Where'd You Go Bernadette
Movie watchers…many many critics poo pooed this film, crucified is more accurate. It's one of those situations where audiences threw the baby out with the bath water. Or something like that.
It boasts a super cast, a world class production and a unique, intriguing story. Cate Blanchett's performance alone is worth much more than the price of the ticket. We'd really love to hear your thoughts!
Rating
Summary
Where'd You Go, Bernadette (August 16, 2019)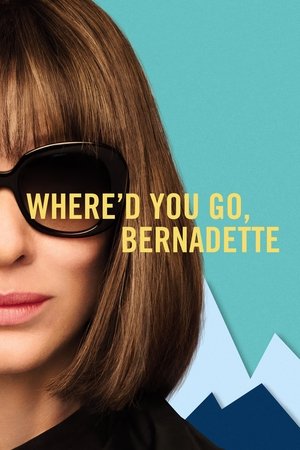 When architect-turned-recluse Bernadette Fox goes missing prior to a family trip to Antarctica, her 15-year-old daughter Bee goes on a quest with Bernadette's husband to find her.
Cast
Where'd You Go, Bernadette

Cate Blanchett
Role: Bernadette Fox

Emma Nelson
Role: Bee Branch

Billy Crudup
Role: Elgie Branch

Kristen Wiig
Role: Audrey

Judy Greer
Role: Dr. Kurtz


Troian Bellisario
Role: Becky

Jóhannes Haukur Jóhannesson
Role: Captain J. Rouverol
James Urbaniak
Role: Marcus Strang
Claudia Doumit
Role: Iris


Katelyn Statton
Role: Vivian
Richard Robichaux
Role: Floyd
Owen Buckenmaier
Role: Kyle
Megan Mullally
Role: Judy Toll
Steve Zahn
Role: David Walker

Kate Burton
Role: Ellen Idelson
Crew
Where'd You Go, Bernadette

Richard Linklater
Screenplay

Richard Linklater
Director

Graham Reynolds
Original Music Composer
Shane F. Kelly
Director of Photography
Bruce Curtis
Production Design
Kari Perkins
Costume Design
Vincent Palmo Jr.
Screenplay
Megan Ellison
Executive Producer
Holly Gent Palmo
Screenplay
Gregory A. Weimerskirch
Art Direction
Maria Semple
Executive Producer
Jillian Longnecker
Executive Producer
Vicky Boone
Casting Director
Beauchamp Fontaine
Set Decoration

Movie 2: The Peanut Butter Falcon
It's an odd title and an equally odd story. It's also intriguing in such a way that it slowly but surely draws you in bit by bit. The ultimate results are layered in heart warming themes of redemption and friendship.
It's not obvious at first but there is a universal message about love, kindness, forgiveness, and hope that transcends any small quirks or blemishes.
Rating
Summary
The Peanut Butter Falcon (August 9, 2019)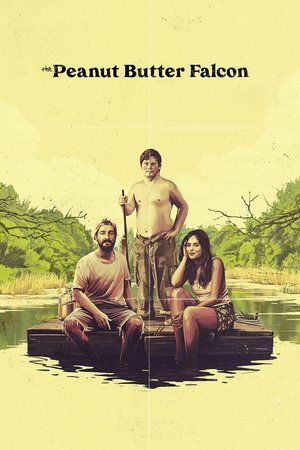 A down-on-his-luck crab fisherman embarks on a journey to get a young man with Down syndrome to a professional wrestling school in rural North Carolina and away from the retirement home where he's lived for the past two and a half years.
Cast
The Peanut Butter Falcon


Dakota Johnson
Role: Eleanor
Thomas Haden Church
Role: Clint / The Salt Water Redneck



Crew
The Peanut Butter Falcon
Tim Shriver
Executive Producer
Nigel Bluck
Director of Photography
Noam Pikelny
Original Music Composer
Aaron Scotti
Executive Producer
Jonathan Sadoff
Original Music Composer
Christopher Lemole
Producer
Lauren Thomas
Makeup Department Head
Gabrael Wilson
Production Design
Andrea Bowman
Hair Department Head
Manu Gargi
Executive Producer
Melissa Walker
Costume Design
Matthew J. Malek
Executive Producer
Shaquanta Green
Hairstylist
Gabe Witcher
Original Music Composer
Myeisha Wade
Key Hair Stylist
Carmella Casinelli
Executive Producer
Michelle Sie Whitten
Executive Producer
Zachary Dawes
Original Music Composer
Brie Puneky
Key Makeup Artist

Michael Schwartz
Director

Movie 3: Blinded by the Light
If you need a reminder about the immigrant family experience, the confusion and angst of High School or a reflection on the 1980's in the London suburb of Luton, this is your movie.
It's a true story based on the memoir by Sarfraz Manzoor. There is a heavy dose of Bruce Springsteen music. If you are a"Boss" fan you will want to watch the credits at the end. Overall, it's charming, a little cheesy but thoroughly delightful entertainment.
Rating   
Summary
Blinded by the Light (August 9, 2019)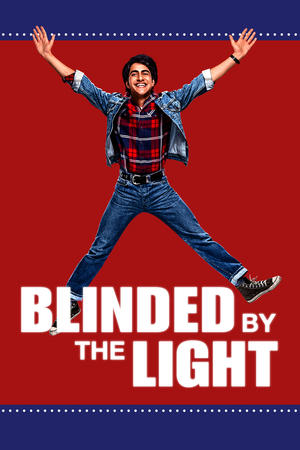 In 1987, during the austere days of Thatcher's Britain, a teenager learns to live life, understand his family, and find his own voice through the music of Bruce Springsteen.
Cast
Blinded by the Light


Nell Williams
Role: Eliza
Hayley Atwell
Role: Ms Clay

Kulvinder Ghir
Role: Malik

Aaron Phagura
Role: Roops
Dean-Charles Chapman
Role: Matt
Nikita Mehta
Role: Shazia
Tara Divina
Role: Yasmeen
Rob Brydon
Role: Matt's Dad
Frankie Fox
Role: Colin Hand

Sally Phillips
Role: Mrs. Anderson
Sofia Abbasi
Role: 1980's Local Resident
Asheq Akhtar
Role: Butcher
Vincent Andriano
Role: Billy

David Hayman
Role: Mr. Evans
Lorraine Ashbourne
Role: Kathy
Marcus Brigstocke
Role: Eliza's Dad
Olivia Poulet
Role: Eliza's Mum

Jeff Mirza
Role: Mr. Shah
Crew
Blinded by the Light
Paul Mayeda Berges
Writer

Ben Smithard
Director of Photography
Paul Mayeda Berges
Executive Producer

Nick Ellis
Production Design
Grant Bailey
Art Direction
Annie Hardinge
Costume Design