Departing Evora early yesterday and crossing the Portugal border into Spain we arrived in Merida for lunch and a visit.
Our goal was a visit to the early 1st Century Roman Theater and Amphitheater.
After a nice lunch to recharge our energy, we hit the road again for our next stop, Carmona, and our hilltop Parador for the next two nights.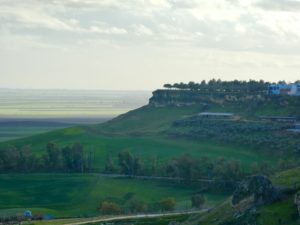 Our hotel and hilltop village are a short drive outside Seville.  Stay tuned for that next adventure!
In the meantime here are a few of our neighbors.