Movie 1: Don't Let Go
This is a powerful story delivered by an exceptional cast and a unique script. To be fair it's flawed by a corruption subplot, too much violence and a supernatural element that fails.
Nonetheless, the story ends with a surprise ending. We felt the overall package deserves larger audiences.
Rating
Summary
Don't Let Go (August 30, 2019)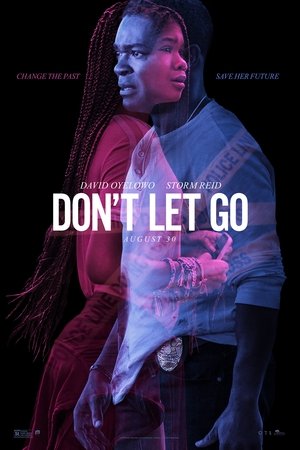 After a man's family dies in what appears to be a murder, he gets a phone call from one of the dead, his niece. He's not sure if she's a ghost or if he's going mad - but as it turns out, he's not. Instead, her calls help him rewrite history.
David Oyelowo
Role: Detective Jack Radcliff
Byron Mann
Role: Detective Roger Lee
Mykelti Williamson
Role: Bobby

Shinelle Azoroh
Role: Susan
Alfred Molina
Role: Howard

Brian Tyree Henry
Role: Garret Radcliff
Daniel R. Lawson
Role: Diner Patron

Omar Leyva
Role: Property Officer
Jacob Aaron Estes
Director
Jacob Aaron Estes
Screenplay

Eric B. Fleischman
Executive Producer
David Oyelowo
Executive Producer
Couper Samuelson
Executive Producer
Jeanette Volturno
Executive Producer
Sharone Meir
Director of Photography
Terri Taylor
Casting Director
Chris Davis
Art Direction
Celine Diano
Production Design
Brian Kasch
Set Decoration
Nadine Haders
Costume Design
Gerard DiNardi
Line Producer
Ethan Gold
Original Music Composer
Brian Steven Banks
Key Hair Stylist
Matt Falletta
Special Effects Makeup Artist
Marcus Koch
Special Effects Makeup Artist
Susan Laprelle
Special Effects Makeup Artist
Liz McCracken
Special Effects Makeup Artist
Myke Michaels
Key Makeup Artist
Vonda K. Morris
Makeup Department Head

Alex Noble
Special Effects Makeup Artist
Tanya Stine
Hair Department Head

Movie 2: Linda Ronstadt: The Sound of My Voice
WOW! For anyone who is a fan of the contemporary music scene, especially the most successful female singers of the 20th century, this is a must see. Linda Ronstadt is an icon among 20th century vocalists.
Add rare footage of performances and insider footage and you can understand why this film is attracting sold out audiences nationwide.
Rating
Summary
Linda Ronstadt: The Sound of My Voice (September 6, 2019)
With one of the most memorably stunning voices that has ever hit the airwaves, Linda Ronstadt burst onto the 1960s folk rock music scene in her early twenties.
Cast
Linda Ronstadt: The Sound of My Voice
Linda Ronstadt
Role: Herself
Dolly Parton
Role: Herself
Emmylou Harris
Role: Herself

Bonnie Raitt
Role: Herself
Jackson Browne
Role: Himself
David Geffen
Role: Himself
Cameron Crowe
Role: Himself
Aaron Neville
Role: Himself
Johnny Carson
Role: Himself (archive footage)

Johnny Cash
Role: Himself (archive footage)

Glenn Frey
Role: Himself (archive footage)
Ringo Starr
Role: Himself (archive footage)
Crew
Linda Ronstadt: The Sound of My Voice
Jeffrey Friedman
Director
Movie 3: Vita & Virginia
This is a historical piece that is a bit confusing but ultimately satisfying. It's loosely based on a famous socialite, Vita and the infamous Virginia Woolf . The collateral fallout and story make it interesting but hardly compelling.
The production quality makes it worth watching but be advised the script drags on and on. On the up side, it is unique, and a fascinating peek at an iconic piece of history.
Rating   
Summary
Vita & Virginia (May 2, 2019)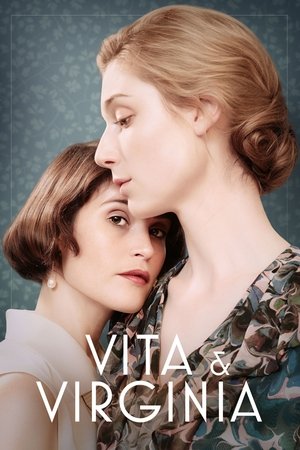 Socialite Vita Sackville-West and literary icon Virginia Woolf run in different circles in 1920s London. Despite the odds, the magnetic Vita and the beguiling Virginia forge an unconventional affair, set against the backdrop of their own strikingly contemporary marriages; which inspired one of Woolf's most iconic novels, 'Orlando'.
Elizabeth Debicki
Role: Virginia Woolf

Gemma Arterton
Role: Vita Sackville-West
Isabella Rossellini
Role: Lady Sackville
Rupert Penry-Jones
Role: Harold Nicolson
Peter Ferdinando
Role: Leonard Woolf
Emerald Fennell
Role: Vanessa Bell
Nathan Stewart-Jarrett
Role: Ralph
Sam Hardy
Role: Nigel Sackville-West

Gethin Anthony
Role: Clive Bell
Rory Fleck-Byrne
Role: Geoffrey Scott
Karla Crome
Role: Dorothy Wellesley
Simon Baxter
Executive Producer

Evangelo Kioussis
Producer

Gemma Arterton
Executive Producer
Dave Bishop
Executive Producer

Christopher Figg
Executive Producer
Celine Haddad
Executive Producer

Kieron J. Walsh
Executive Producer
Mika Kioussis
Executive Producer
Robert Whitehouse
Executive Producer
Nicolas D. Sampson
Executive Producer

Arno Hazebroek
Executive Producer
Norman Merry
Executive Producer
Peter Hampden
Executive Producer
Isobel Waller-Bridge
Original Music Composer
Carlos De Carvalho
Director of Photography
Colin Jones
Casting Director
Noam Piper
Production Design
Neill Treacy
Art Direction
Therese O'Leary
Set Decoration
Lorna Marie Mugan
Costume Design