Movie 1: One Child Nation
This is a remarkable documentary about China's "one -child" policy in effect from 1979 to 2015. Moreover, this is a film about forced sterilizations, abortions, kidnappings and unknown numbers of newborns left to their deaths.
Be forewarned. This film is painfully difficult to watch. It unflinchingly exposes the systemic and institutional exportation of children to other countries. Mandarin and English with English subtitles.
Rating
Summary
One Child Nation (March 29, 2019)
Through interviews with both victims and instigators, Nanfu Wang, a first-time mother, breaks open decades of silence on a vast, unprecedented social experiment that shaped — and destroyed — countless lives in China.



Nanfu Wang
Director of Photography
Yuanchen Liu
Director of Photography

Movie 2: The Other Story
Where to begin…First, it's unique. It's a film that is one part suspense, one part light comedy, one part tragedy and one part commentary on modern life in Jerusalem, Israel.
It's filled with tension and conflict, confusion and angst. While it is a challenge to watch, it is also a rare peek behind the curtain to the current reality for many in Israel today. Hebrew with English subtitles (the subtitles flew by!).
Rating
Summary
The Other Story (October 25, 2018)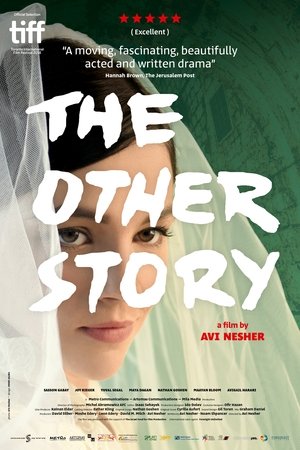 Tto rebellious young women - one fleeing the chaos of secular hedonism for the disciplined comforts of faith; the other desperate to transcend her oppressive religious upbringing for sexual and spiritual freedom - cross paths unexpectedly in Jerusalem, to startling consequences.
Yuval Segal
Role: Yonatan Abadi
Sasson Gabai
Role: Shlomo Abadi
Joy Riger
Role: Anat Abadi

Maya Dagan
Role: Tali Abadi
Nathan Goshen
Role: Shachar




Michel Abramowicz
Cinematography
Movie 3: Scary Stories to Tell in the Dark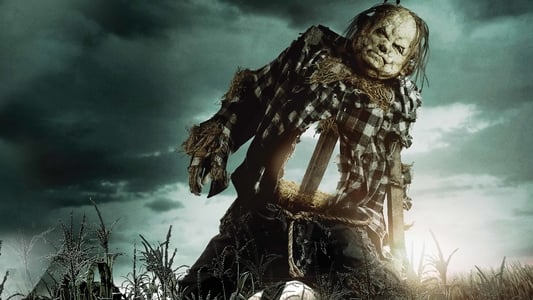 Set in Mill Valley, Pennsylvania (and NOT our beloved Mill Valley, California) this inventive and effectively eerie film begins on Halloween night at a drive in theater.
It's unique, clever, creepy, demonic with just the right amount of tension. It has all the right elements for the Mystery/Thriller PG-13 rating although we strongly feel this is not appropriate for children.
Rating   
Summary
Scary Stories to Tell in the Dark (August 8, 2019)
Mill Valley, Pennsylvania, Halloween night, 1968. After playing a joke on a school bully, Sarah and her friends decide to sneak into a supposedly haunted house that once belonged to the powerful Bellows family, unleashing dark forces that they will be unable to control.
Cast
Scary Stories to Tell in the Dark
Zoe Colletti
Role: Stella Nicholls

Michael Garza
Role: Ramón Morales

Gabriel Rush
Role: Auggie Hilderbrandt

Austin Abrams
Role: Tommy Milner
Dean Norris
Role: Roy Nicholls
Gil Bellows
Role: Chief Turner

Austin Zajur
Role: Chuck Steinberg

Natalie Ganzhorn
Role: Ruth Steinberg
Lorraine Toussaint
Role: Lou Lou
Kathleen Pollard
Role: Sarah Bellows
Deborah Pollitt
Role: Mrs. Steinberg

Victoria Fodor
Role: Mrs. Milner
Marie Ward
Role: Mrs. Hilderbrandt
Mark Steger
Role: Harold the Scarecrow / Pale Lady
Javier Botet
Role: Big Toe Corpse

Troy James
Role: Jangly Man
Will Corno
Role: Mechanic
Kyle Labine
Role: Deputy Hobbs

Karen Glave
Role: Claire Baptiste
Stephanie Belding
Role: Reception Nurse
Hume Baugh
Role: Deodat Bellows

Jane Moffat
Role: Delanie Bellows
Will Carr
Role: Ephraim Bellows
Amanda Smith
Role: Gertrude Bellows
Brandon Knox
Role: Harold Bellows
Rodrigo Fernandez- Stoll
Role: Drive-in Manager
Anna Fraser
Role: Actress
Alex Spencer
Role: Orderly #1

Matthew Smith
Role: Mr. Steinberg
Daniel Gravelle
Role: Letterman #1
Colton Gobbo
Role: Letterman #2
Ajanae Stephenson
Role: Lou Lou (8 Yrs.)
Lyndon B. Johnson
Role: Himself (archive footage)
Richard Nixon
Role: Himself (archive footage)
Walter Cronkite
Role: Himself (archive footage)
Crew
Scary Stories to Tell in the Dark

Marco Beltrami
Original Music Composer
David Brisbin
Production Design
Marcus Dunstan
Screenstory

Guillermo del Toro
Producer

Guillermo del Toro
Screenstory
Ruth Myers
Costume Designer
Roman Osin
Director of Photography
Brandt Gordon
Art Direction
Colin Penman
Makeup Department Head

Jacky Cheung
Co-Executive Producer


J. Miles Dale
Unit Production Manager
Joshua Long
Executive Producer
Howard Paar
Music Supervisor
Rich Delia
Casting Director
Mary Arthurs
Property Master
George Kraychyk
Still Photographer
Colin Hoult
Second Unit Director of Photography
Joe Dzuban
Sound Designer
Jill Purdy
Supervising Sound Editor
Dug Rotstein
Script Supervisor
J.R. Fountain
Supervising Sound Editor
Andrew Tay
Sound Re-Recording Mixer
Cliona Furey
Hair Department Head
Patricia Larman
Set Decoration
Steve Hammond
Foley Artist
Myron Hoffert
First Assistant Director
Glen Gauthier
Sound Mixer
Regina Robb
Production Manager
Roberto Grande
Executive Producer
Erika Schengili-Roberts
Sound Mixer
Geoff Hill
Special Effects Coordinator
Sorin Popescu
Set Designer
Tyler Delben
Second Assistant Director
Darren McGuire
Stunt Coordinator
Etienne Gravrand
Set Designer

Anna Drubich
Original Music Composer
Alex Ginno
Executive Producer
Patrick Melton
Screenstory
Peter Luo
Executive Producer
Zhitang Chen
Co-Executive Producer
Michael Woroniuk
Sound Re-Recording Mixer
Tyler Whitam
Sound Editor
Steve Medeiros
Sound Editor
Nic Osborne
Second Unit Director